There have been demands today for much tougher penalties for using mobile phones in cars.
An astonishing 80,000 drivers have been given points on their licence, for using a mobile phone in the East alone.
Today, the Charity 'Brake' has been targeting those who are distracted by things in their car, whether it's mobile phones or other devices.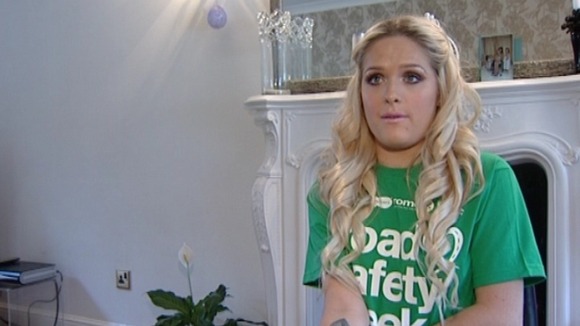 It's a campaign Jordan Bone fully supports. She was paralysed six years ago when the driver of the car she was in lost control and crashed in West Norfolk. She says he was distracted by the loud music in his car.
"You've got so many responsibilities when you're a driver.

"You've got so many people to think about so just think about the risks you take because you could change someone's life so dramatically."
– Jordan Bone, Road crash victim

Stories like Jordan's are living proof of the consequences of being distracted at the wheel, and Brake are keen to ensure that road users are properly educated about the potential risks.

Both the police and 'Brake' will hope that the message sinks in by the time the week is out and that the region's roads will be a safer place in the future as a result.