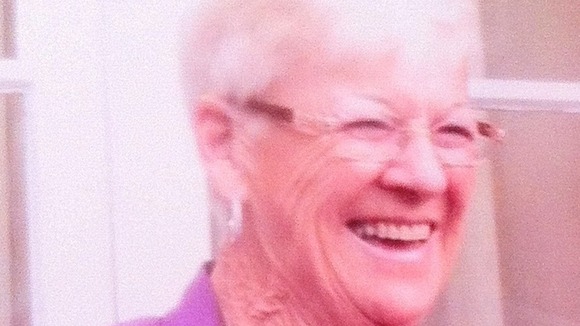 Flowers were left from an old friend for May Evans at the spot where she was stabbed to death yesterday afternoon.
The crime has shocked everyone in the normally quiet corner of Luton.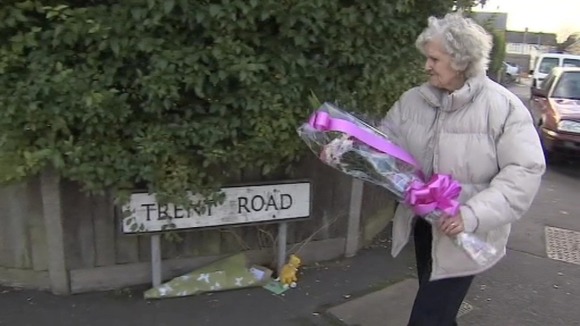 You couldn't wish for a better person to talk to, and she would help you if you were in trouble. She is the person you would go to and talk to, to sort it all out, and she was a very nice lady."
– Shirley Semple, May's Friend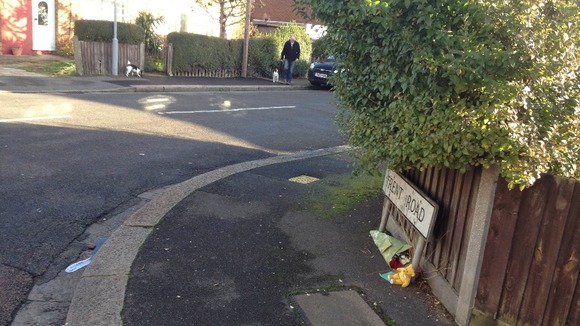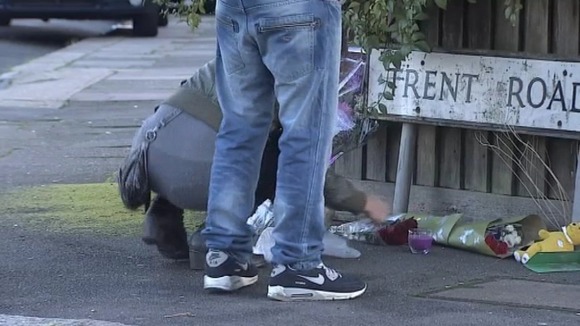 70-year-old May, who had only re-married last month after six years as a widow, was attacked while in her car at the junction of Trent Road and Solway Road close to where she lived.
Friends and family left flowers, her sister Julie Vincent said she was a very caring person.
"She was my big sister and she liked to be called May Track of the family being the eldest. She could be quite odd but she didn't like to think she was an old lady, she was 70. She lived for her daughter and her Grandson, she was just a big sister."
– Julie Vincent, May's sister

A man in his 50s was arrested at the scene and is being held on suspicion of murder. He is known to be a relative of the victim but his identity has not yet been released. It is not clear whether he was a passenger in the car or was waiting outside.

Eyewitnesses say that after the incident a man was seen standing on the corner of Trent Road holding a knife. As people began to gather he told them not to come near him. Then someone who knew him approached and tried to calm him down and keep him talking until two other men were able to grab his arms and hold him until the police arrived.

Some witnesses have already come forward but police are keen to talk to anyone who saw what happened.
"Well I have been hugely encouraged by the response from the local community, we have spoken to a number of witnesses but there are other people that it's important we speak to that may have seen the whole event unfold. Exactly what happened and for May's family we need to do that, so please contact us."
– DCI Jon Hutchinson: Major Crime Unit

Detectives are still trying to establish a motive for what happened. A moment of violence which destroyed an elderly couple's dreams of spending their final years together.

You can watch Matthew Hudson's full report below: