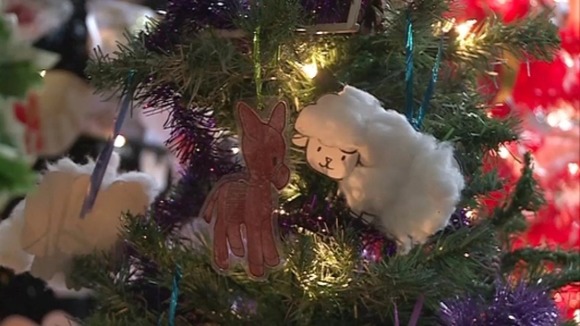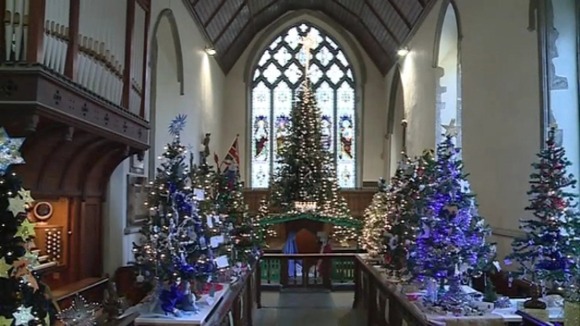 A Suffolk Christmas tree festival is proving as popular as ever, with more than three thousand people flocking to take a look at the tree designs.
The Stowmarket festival is in its 9th year and organisers say it is bigger and better than ever before. Judy Eden is the festival coordinator.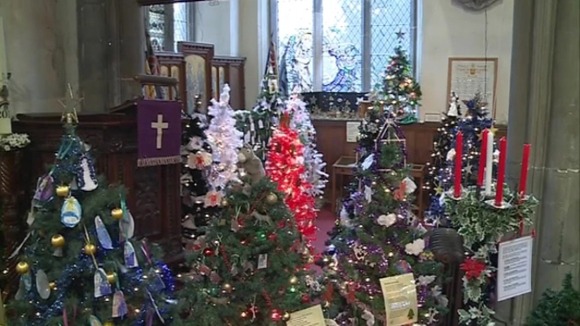 Every since Christianity came to northern Europe, evergreens have been a symbol of eternal life and so a Christmas tree can be central to the message of Christmas. Everybody has a Christmas tree at home and it's an opportunity for them to be creative and for all of us to work together.
– The Reverend Michael Eden, St Peter and St Mary's Church