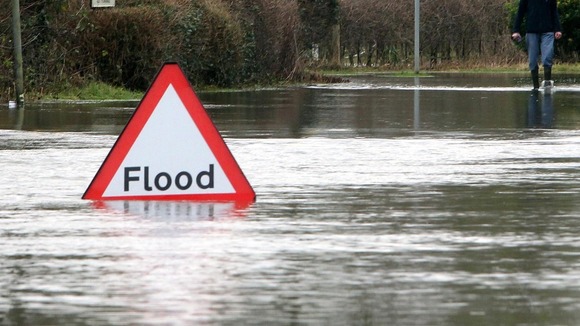 Severe flood warnings have been issued for large areas of East Anglia as high tides and strong winds threaten to swamp the coastline.
The Environment Agency has issued 24 alerts for the region, warning of severe flooding and danger to life.
The following properties in Suffolk, are likely to be affected:
Lowestoft seafront and docks
North bank of Lake Lothing
Oulton Broad nr Mutford Lock
Aldeburgh and Thorpeness
Snape, Iken and surrounding marshland
Riverside Business Park and Kirkley
Blythburgh and marshes upstream of A12
South bank of Lake Lothing from Bourne Business Park to Mutford Lock
Southwold and surrounding marshland
A further four severe flood warnings relating to the eastern area of the county have more recently been issued by the Environment Agency and the Suffolk Resilience Forum is now working through plans for the following areas:
Tidal Orwell, Ipswich
Felixstowe Ferry and Bawdsey Quay
solated riverside properties on the Deben Estuary
Felixstowe Ferry Hamlet and the Deben Marshes
"The most recent modelling by the Environment Agency has made it clear that areas of the Suffolk Coastline and surrounding residential and commercial properties are likely to be affected by flood waters. Officers from agencies across the county are working together to ensure the risk to residents in those areas is kept to a minimum. It is important that residents listens to the advice and direction that is given to them by officers on the ground and take the appropriate action.

"Rest centres are being set up to ensure there is somewhere safe for people to remain for the duration of the incident.

"We anticipate a number of roads will be closed later today due to flooding. I would urge people to monitoring the local media and the environment agency website to ensure they keep up to date with any developments. "
– David Skevington, Assistant Chief Constable Suffolk Constabulary

Read more: Flood warnings in the East

For flooding advice click here