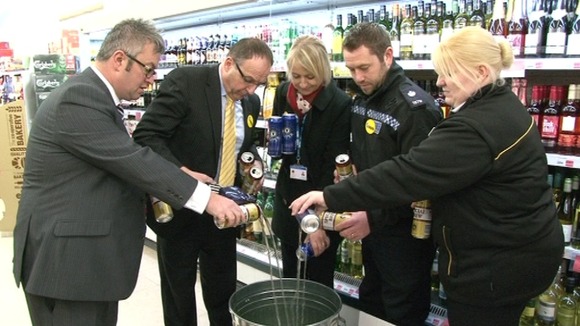 The East of England Co-op is ending the sale of super strength beer, lager and cider in all of its stores in a bid to curb drink-related anti-social behaviour.
The announcement follows a successful trial in Suffolk last year.
According to Suffolk Police, the trial scheme led to a near 50% drop in drink-related street crime.
"It's the right thing to do. It's the right thing to support the communities and their shops trading, and their staff.

"These products are not designed to do anything more than to get you drunk, and we don't wish to sell these products.

"There are other products to choose from that you can enjoy responsibly, but these products are solely designed to get you drunk".
– Roger Grosvenor, East of England Co-op

The East of England Co-Op has removed what they are calling super-strength, lost cost cider, lager and beer from all 35 stores in Norfolk. From Friday that same will happen in all 50 stores in Essex.

They are targetting products that are cheap to buy, and have an alcohol content of more than 6.5%. The move has won the support of some in the NHS.
"For people it really gets into their system very quickly, added with the sugar content, and it causes significant you know health harm to your physical and your mental health so that's why it's a good thing not have it in the stores."
– Tracy Williams. NHS Norwich Commissioning Group

The Co-Op say that during the trial scheme in Suffolk they sold as many alcoholic drinks, but fewer units. So profits stayed more or less the same. They hope this will entice other retailers to follow their lead.