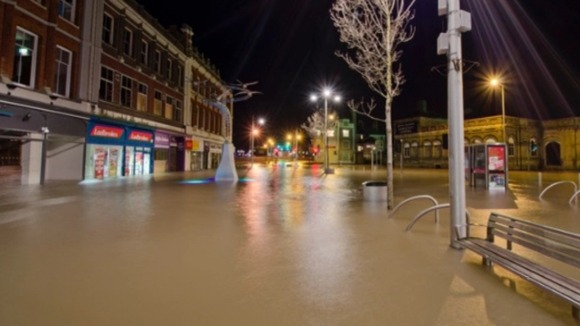 Five days after the worst tidal surge to hit our region in 60 years, dozens of people are still waiting to return to their homes.
Some businesses fear it could be months before they are back up and running after sewage swept through their properties.
James Mansi from Great Yarmouth is racing to get his house back to normal for his three children for Christmas, but it's a struggle.
The walls and floor are still soaking. Which is no surprise when you wind back five days and see how Bridge Road in Great Yarmouth had become a river.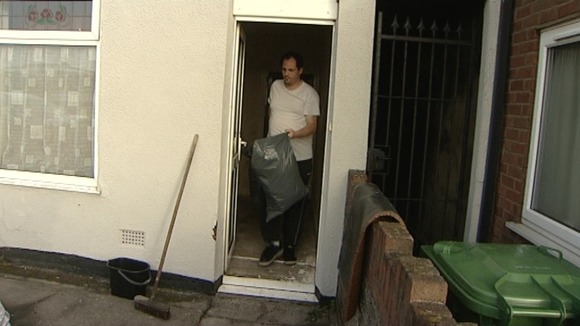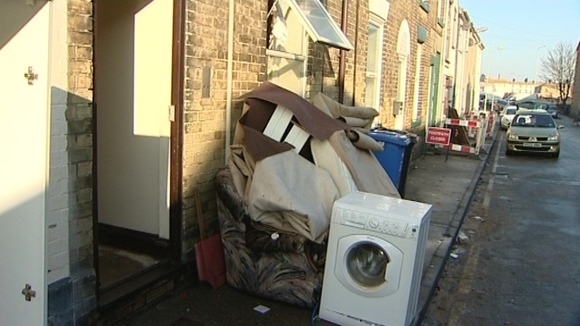 A foot of water swept through James' home and he was not insured, but he's not feeling sorry for himself.
"People in Hemby they lost their homes... I do feel for them. I do really, I've seen the pictures.

"I was devastated when I came down and saw this but it's nothing like coming home and finding you haven't got a house left."

'It's almost impossible to think that just five days ago this road was like a lake with water lapping at people's front doors.

"It looks like everything's back to normal, but of course inside those days it's going to be a long time before it is."
– James Mansi, Flood victim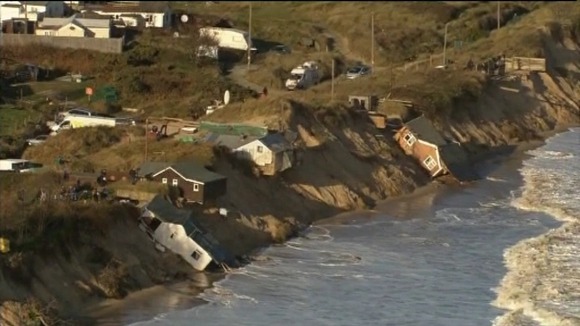 A few miles away in Lowestoft in Suffolk and every house in St John's Road was flooded, ruined possessions at every front door waiting to be carted off.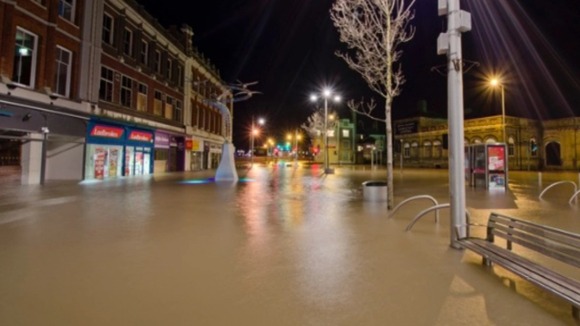 "You work so hard to build up a home and then it's just heartbreaking watching you throw it all away and then you have got to start again.

"We are just grateful we are ok, that we got out and no one was hurt. But it is hard, this is the hardest part throwing all your belongings away.

"Words cannot describe it, it's just awful."
– Amy Judge, Flood victim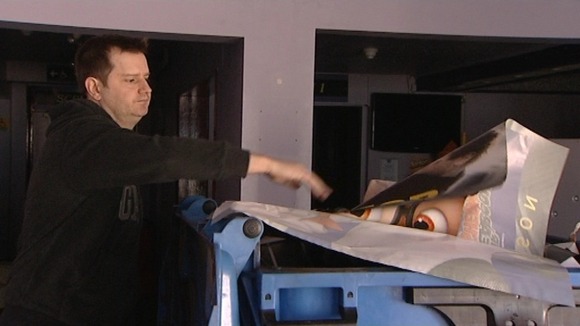 Hundreds of homes and businesses were flooded last Thursday in Lowestoft, including the town's only permanent cinema which could be closed for the next three months.
"A metre high water ran all the way through the cinema through screens 1, 3 and 4 - our foyer, our toilets, kiosk, our box office, our storerooms."
– Michael Hansell, Cinema Manager

The local MP says Lowestoft flooded in 2007 and now six years later. He says, the town needs to be protected.
"In Lowestoft, the council and the Environment Agency have worked up a scheme that, if that had been in place last Thursday Evening then all of this damage would have been avoided."
– Peter Aldous MP, Waveney,