Schools take part in project to help save the elm tree
by Olivia Paterson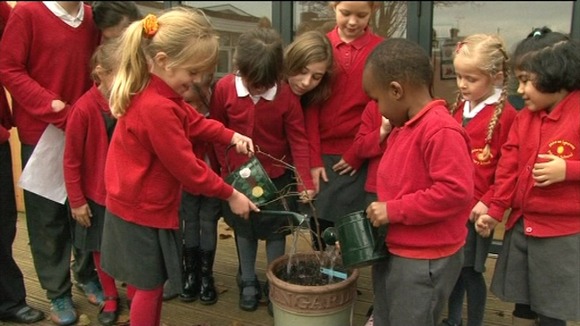 Schools and groups all over the region are taking part in a project to help save the elm tree, which for decades has been ravaged by disease.
The Great British Elm Experiment is a UK-wide project, which has been set up by The Conservation Foundation. They are taking cuttings from a handful of healthy trees including in Northamptonshire and Cambridgeshire, and distributing them across the country. Volunteers will grow, measure and monitor the cuttings, then report back their findings to the Foundation.
It is hoped that the project will help to uncover why some trees seem to have resisted Dutch Elm Disease, and whether they have a natural immunity.
"The importance of finding possibly resistant strains of native trees is a really important topic. People have memories of climbing them and in the spring especially when the blossom comes out they're so distinctive and you just don't see anything else like it in the British countryside so it's a really important tree to look for a natural resistance for."_
– James Coleman - The Conservation Foundation.

Over the years, millions of trees have been killed by Dutch Elm, and now only a few thousand remain across the whole of the UK. The first recorded outbreak of the disease was in the Netherlands in 1910. By the 1920s it had reached Britain, causing a mild outbreak, but in the 1960s it returned in a more aggressive form. Within ten years, 20 million of the UK's 30 million elms had died.

It is not just elms that have come under attack. Last year tens of thousands of ash trees were felled after ash dieback was found at hundreds of sites across the country. In decades to come it is more than likely that the ash, the elm, and other species of tree will face waves of disease. Those behind this new project hope that it will give them the tools to fight back in the future.

Click below to see ITV News Anglia's full report by Olivia Paterson: