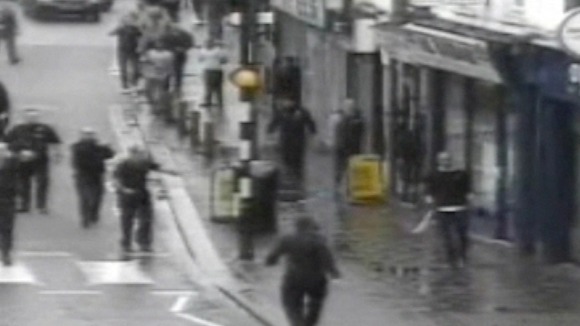 Screaming in terror, lunchtime shoppers, including mothers with young children, scatter as a machete wielding Anthony Underwood is chased through Bedford town centre by police.
The dramatic CCTV footage below was taken last month, just moments after the 27-year-old from nearby Elstow tried to smash his way through a glass door at Greyfriars Police station with a hammer.
Luton Crown Court heard that Underwood was seen attacking the door by Insp Nick Masters who led the pursuit, yelling at people to get out of the way.
After bring arrested, Underwood told officers he wanted to go back to prison because he was desperate to kick his £300 a day cocaine habit and hoped the attack would get him there.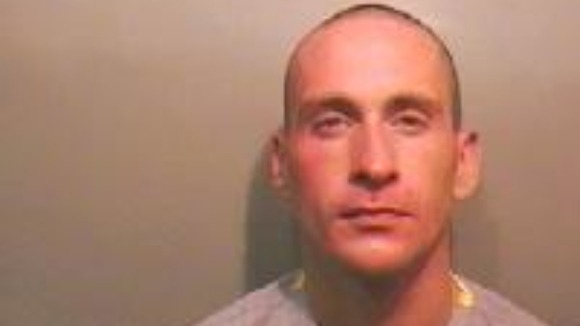 Damage still visible on bollards in Midland Road shows how Underwood had lashed out as he tried to keep the officers who surrounded him at bay.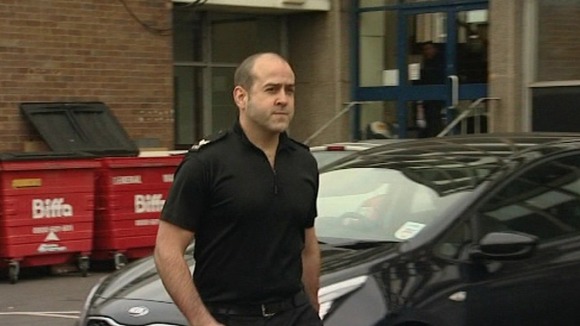 He eventually dropped his weapons before being "rugby tackled" by Sergeant Phil Boyd.
"He (Underwood) was swinging the machete quite wildly at us, and at a wooden bollard which we noticed he'd swiped the top clean off.

It was scary, it was a really distressing thing to witness.

I just saw the blade go to the floor and I took hold of him, and as hard as I could, I took him down to the floor."
– Sergeant Phil Boyd

The Court also heard how the officers that chased Underwood had little or no safety equipment and were still waiting for an armed response team when the arrest was made.

The Judge Barbara Mensah jailed Underwood for eight months but suspended the sentence for eighteen months to allow him to work with a probation service on his cocaine addiction.

All in all, It was a terrifying incident that could have had a very different outcome.