Don't make it easy for thieves this Christmas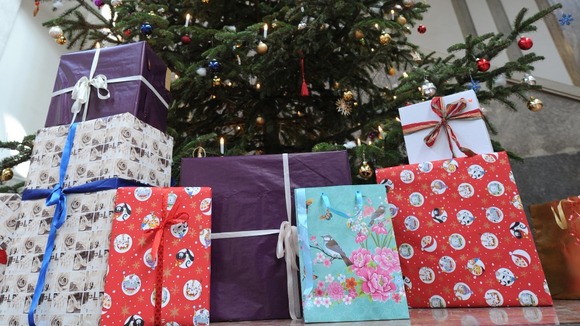 With the festive season now upon us, police in Norfolk are urging people not to make it easy for thieves this Christmas.
As many people finish their last minute present-buying, homes will become a winter wonderland for would-be thieves, filled with the latest must-have gifts and gadgets. Insecure homes in darkness, with valuables on display under the tree, could also offer an easy opportunity.
The warning comes one month after police launched a short online film reminding householders not to make burglary 'child's play' for offenders.
Click here to watch the one minute film, broadcast on Norfolk Constabulary's YouTube channel. Police are urging homeowners to also consider the following 10 simple steps to help beat burglars this Christmas.
Deter would-be criminals: Motion sensor lighting, lockable gates and high fences make access to your home harder.

Check your doors and windows: Fit locks to all ground floor windows and external doors.

Festive lighting: Avoid feeding electric cables through partially opened windows – burglars know to look for this vulnerability.

Cashing in: Keep the amount of cash you have in the house to a minimum.

Make your mark: Security mark expensive/attractive items.

Do not hide keys: Instead give a spare key to a family member.

Keep curtains and blinds closed at night: Make sure valuable items are left out of sight.

Secure garages and sheds: Fit additional padlocks and make sure tools are not left lying around.

Plan ahead for holidays: If you're going away over Christmas cancel any newspaper subscriptions and milk deliveries, arrange for a neighbour to park in the driveway.

Christmas wrapping: Dispose of packaging carefully and try to avoid leaving boxes outside.
"Many of us will be stocking our homes with the latest electronic gadgets and expensive gifts in preparation for Christmas. Unfortunately, this gives thieves the perfect incentive to break into properties.

"Simple precautions can help reduce the chances of your home being targeted by thieves. Leaving lights on when you are out of the house will give the impression someone is at home, it can be easy for criminals to identify properties where no one is at home if a house is in complete darkness.

"Ideally doors and windows should be locked wherever possible and keys kept out of sight.

Expensive gifts and even wrapped presents will draw the attention of a thief so try to avoid storing items near windows."
– T/Chief Superintendent Nick Davison, head of the County Policing Command

Expensive gifts and even wrapped presents will draw the attention of a thief so try to avoid storing items near windows."

Residents are also encouraged to look out for neighbours and report any suspicious activity to police.