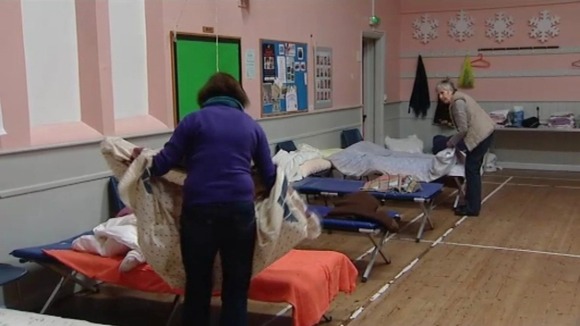 In the last two years the number of people sleeping rough on Britain's streets has risen by nearly a third.
According to the homeless charity 'Crisis', here in the East the figures are also on the rise.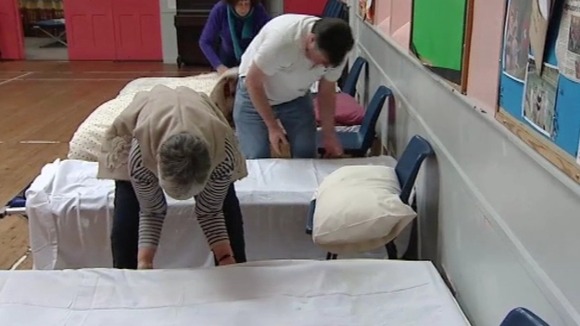 In Ipswich, the winter night shelter is in its third year.
From now until the beginning of March, seven town centre churches, each with their own volunteers, will take it in turns to cover one night of the week, taking in twelve people who would otherwise have to sleep rough.
"You can get moved on by the police at anytime or you can get drunks coming from the town centre and trying to rob you.

There are all sorts of problems that you can face and places like this take you away from situations like that."
– Jeremy Lee, Rough sleeper

Volunteers at the shelter regularly give up their time to provide a clean, warm bed and a hot meal for those in need.

Last year 42 people used the various shelters throughout the three month winter project.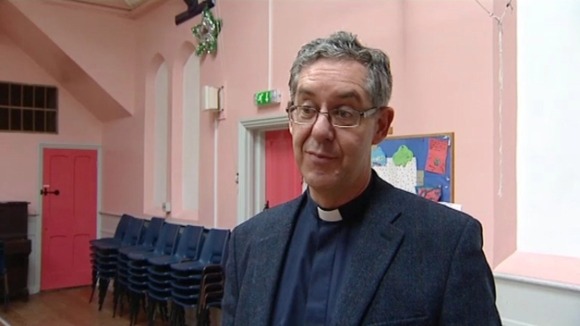 "There are people living in cars, in greenhouses, in sheds.

They just don't appear.

Having a shelter gives a real opportunity for them to come out of the woodwork, to be seen to be known who they are and then engage the different partner agencies with them to see if we can help them make the right choices and move on."
– Rev Canon Paul Daltry, Chair, Ipswich Winter Night Shelter

Thee Ipswich Winter Night Shelter will be open on Christmas and Boxing day.

Click below to watch a report from ITV News Anglia's Victoria Lampard

Read more: Chelmsford night shelter aims to keep homeless people off the streets