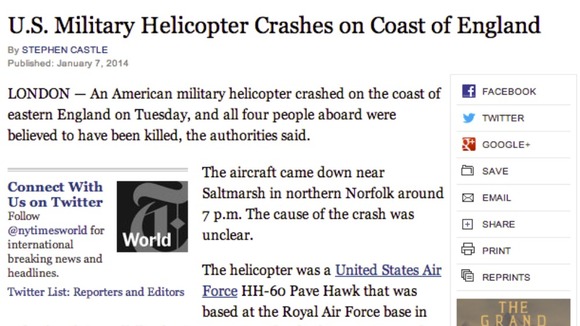 The New York Times reports that the helicopter was on a low-flying training mission when it went down.
It quotes a US official who said that no civilians had been put in danger as a result of the mission.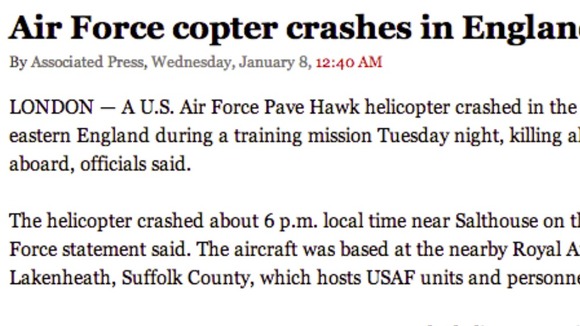 The Washington Post has reported that the Pave Hawk helicopter is a modified version of the Black Hawk military helicopter and is primarily used to:
"recover downed air crew members or other personnel during war and other hostile situations. They typically practice flying low and fast, often at altitudes of hundreds, rather than thousands, of feet."
CNN says the investigation is expected to last several days and that the Pentagon has yet to issue a statement on the incident.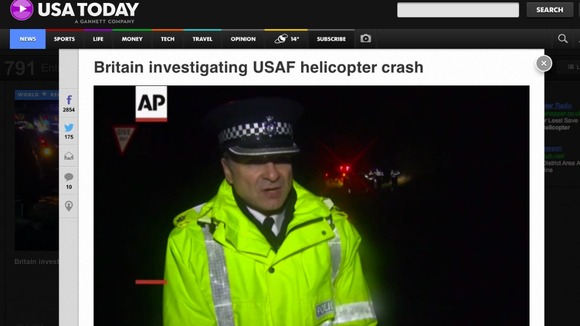 USA Today report that there is speculation that the helicopter could have been the victim of a bird strike.