Marking 800 years of the Magna Carta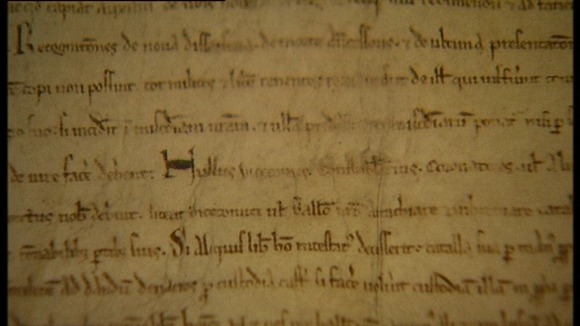 For 800 years the Magna Carta has been a significant part of the heritage of Bury St Edmunds.
Margaret Charlesworth of the Magna Carta Trust explained how the connection came about.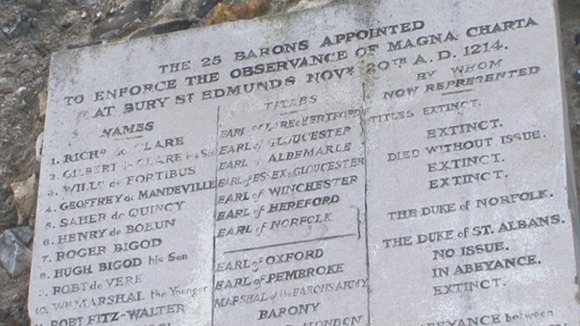 Near this spot on the 20th November AD 1214 the barons swore at St Edmunds altar that they would obtain from King John the ratification of Magna Charta.

They would've been able to have come here as a place of pilgrimage so it wouldn't have occured to anyone that perhaps they were in secret, committing treason."
– Margaret Charlesworth

A year later the great charter was signed protecting people's rights and limiting the King's power.

A rule of law that still exists.

Those living in this medieval town believe this meeting in 1214 was historically significant and that's why the celebrations will begin here a year before they do nationally.
Since the 1880s the people of Bury St Edmunds have believed that the Magna Carta idea started here and people have celebrated that in pageants in 1907 and 1959 so it's been part of the Bury consciousness for a long time and we want to bring it right up to date.
– Alan Baxter, St Edmundsbury Borough Council

More than £80,000 worth of funding from the Heritage Lottery Fund means a copy of the Magna Carta will be coming to the Cathedral over Easter.

A light and sound event is planned in October with various educational activities throughout the year.