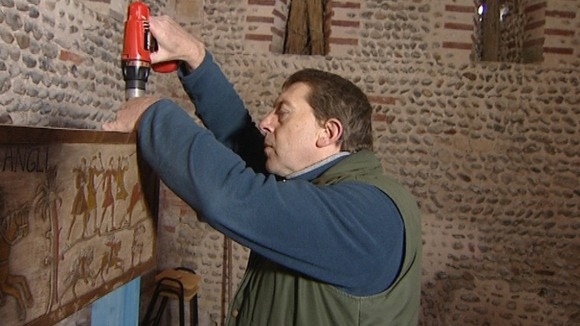 It's been a labour of love for wood carver Jason Welch - and now he hopes to use it to raise money for a cause that is close to his heart.
Jason's created this complete reconstruction of the famous Bayeux Tapestry. It's 41 metres long - that's 135 feet - and half the size of the French original. It's carved on lime wood planks.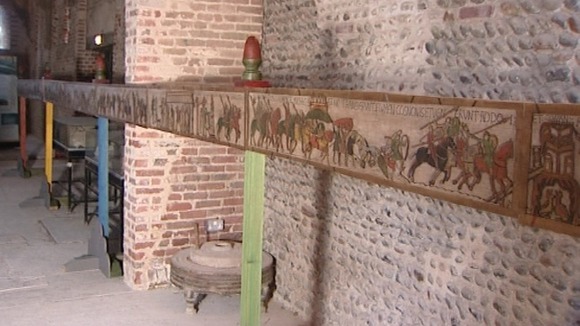 Now he wants to use it to raise money for Great Ormond Street Hospital because his grandson Kaiden needed open heart surgery there when he was just three days old.
I just developed a passion for ancient history and just thought it would be a great achievement if I could actually carve the whole thing in planks of timber.
– Carver Jason Welch

The carving is so big Jason had to go to the largest medieval barn in the East of England to display it. Waxham Great Barn near Stalham is looked after by the Norfolk Historical Buildings Trust.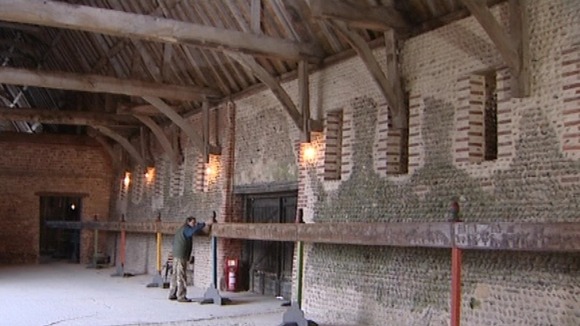 The hardest part was actually finding timber to carve it onto because it's quite hard to find planked timber in this country from the lime tree."
– Carver Jason Welch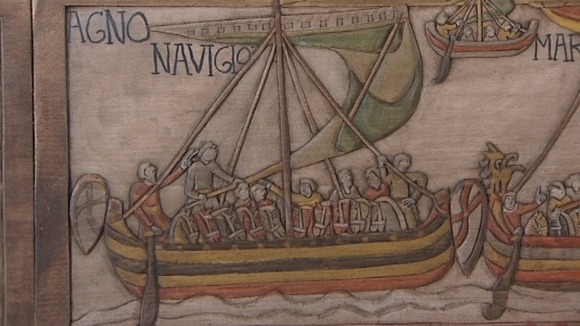 Did you know, the Bayeux Tapestry isn't actually a tapestry? It's an embroidered cloth - and there is a difference apparently.
It's over nine centuries old and depicts the events leading up to the Norman Conquest of England... culminating in the Battle of Hastings in 1066.
French legend maintains it was commissioned and created by Queen Matilda, William the Conqueror's wife and her ladies in waiting.
The most famous scene showing King Harold being shot in the eye by an arrow.
Jason, who's from North Creake in Norfolk, is now trying to find a place big enough to put his Bayeux tapestry on permanent display.