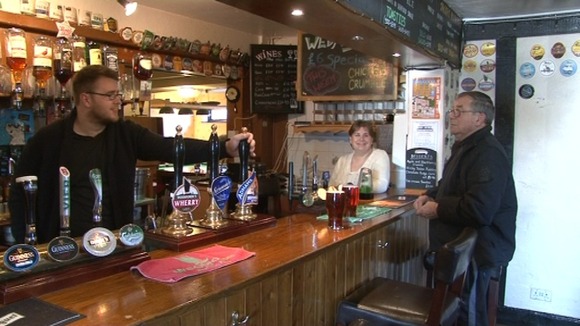 A teenager from Suffolk is about to become the country's youngest pub landlord. Charlie Watts will be 18 this weekend and will officially take over the running of the Cherry Trees at Yaxley near Eye from his dad who has left to get a 'proper job'.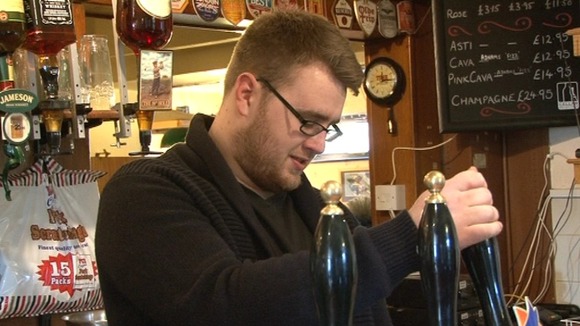 "I am a little bit nervous, but I'm more excited than anything, just being able to put my own mark on it really."
– Charlie Watts, Landlord-to-be

When the clock strikes 12:00 on Friday night Charlie Watts will become the youngest landlord in the country, and he's got big plans.
"I'm planning on putting more things on, we obviously pride ourselves on our real ales but I hope to get some more younger people in, some older people in, we'll just see how it goes"
– Charlie Watts, Landlord-to-be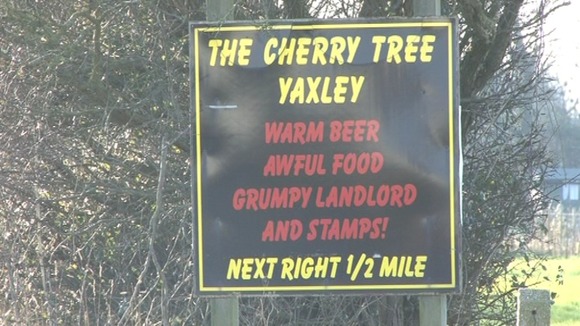 Some things will stay the same though. Charlie's mum Nikki says, the signs on the A140 are still quite appropriate - but she thinks he's up to the job.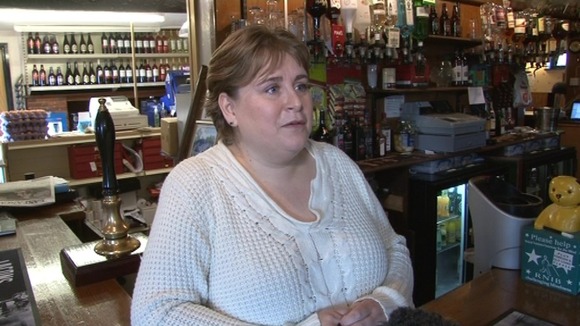 "He's young, energetic, some of the time. He's just amazing, he has the ability to talk to people of all ages, from small children - to older people. He pulls a nice pint.

"It's hard work, with a lot of late nights, but at 18 he's much more equipped for the late nights than I am"
– Nikki Watts, Charlie's mum

His mum Nikki will still be around to help Charlie settle in, but since completing his personal licence and cellar management course she says he's ready to take control.
"It is quite common in the free house trade for sons to take over from fathers and grandfathers, so to keep it in the family is quite a good idea I think. The only thing that is surprising is his very young age. I do happen to know the pub reasonably well and its a very good example of a good community pub."
– Warren Wordsworth, Chairman, Norfolk CAMRA