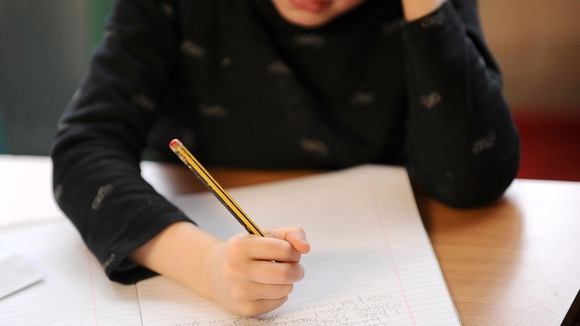 Last month's regional Ofsted report was a kick in the teeth for many teachers.
The Education watchdog slammed standards, saying there are not enough Good and Outstanding schools in the East.
Ofsted was particularly damning about the way schools are led.
"Leadership and management of schools are weaker in the East of England than in any other region of the country.

This is a key barrier to school improvement in the region and one that must be tackled rigorously."
– Ofsted Annual Report 2012/2013 Easter Region

Schools are working to address this issue in multiple ways - one of which is encouraging teachers to take classes in good leadership.

Courses are run at the Eastern Leadership Centre on the Essex Cambridgeshire border, in which teachers learn the skills they might need to become the headteachers of the future.
"I think courses like this which are a nationally recognised qualification are an excellent way of getting teachers from across the Eastern region to talk about and decide what's working well in different schools."
– Greg Buckland, Queens School, Hertfordshire

Schools in the East are also collaborating with other regions. St William's Primary School in Norwich was rated in need of improvement by Ofsted last year, and so the headteacher Douglas Dale has teamed up with the head at Pickhurst Junior Academy, an outstanding school in Bromley.

The two school leaders work together and visit each other's schools to identify ways of improving standards, from classroom to management level. Douglas Dale is confident that St William's is already improving.
"We do a learning walk and that involves Doug and I or a senior leader going round the school looking for elements of good practise and also areas where they can develop."
– Matt Rampton, Pickhurst Junior Academy

Matt Rampton says the collaboration is a two way street. He is now considering setting up a maths club in Bromley, similar to the one run in Norwich.

It's this level of exchange which many school leaders are striving for. Ultimately for many teachers the goal to improve standards is not just about getting a better Ofsted report - it's something all schools should strive for, whatever their rating.
There isn't a school in this country that doesn't require improvement. And having that philosophy and saying we're in this together, all of us need to continue to improve, is probably a helpful starting point."
– Stephen Munday, Executive Principal Comberton and Cambourne Village Colleges