Pensioner attacked with hammer in his own home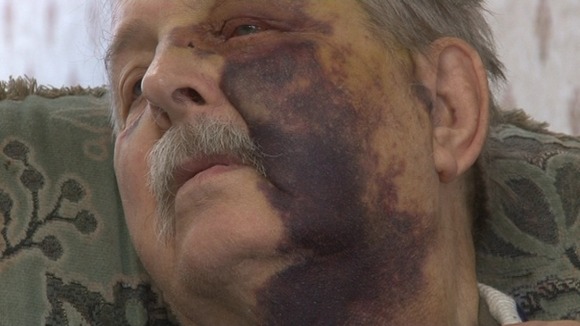 A pensioner from Northampton has chosen to speak out about the ordeal he suffered at the hands of a robber, to help stop it from happening to someone else.
Ian McCann, who's 83, was left with severe head and facial injuries when he was attacked in his home last Sunday morning.
Horrific injuries inflicted on a defenceless 83 year old man
Ian McCann was tied up and beaten around the head and face with a hammer when he challenged an intruder in his home.
He put me down on the sofa, tore the telephone cable from the wall and tied me up with that, and then he demanded money I said I had no money then he proceeded to hit me with a hammer in the face and on the back if the head.
– Ian McCann

His attacker had used such force to get in that the lock on Ian's back door was torn from the frame.

Throughout the ordeal he was shown no mercy, the attacker even threatened to kill Ian's dog.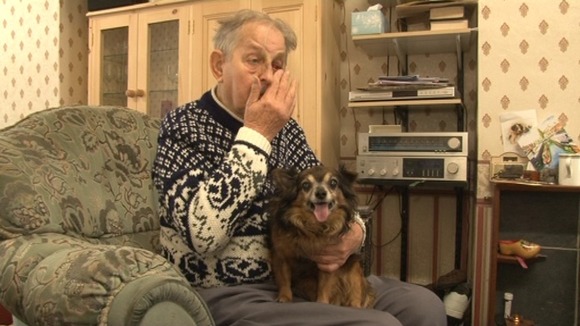 Northamptonshire Police say they're following several lines of enquiry and are examining CCTV footage from the area. The officer leading the investigation told us:
This is a despicable crime where an elderly man has been targeted in his own home.

To select people because of their vulnerability is a wicked and cowardly thing to do. Somebody out there knows who the offender is and I urge them to come forward, anonymously if they prefer.
– Northamptonshire Police

Meanwhile Ian is refusing to be intimidated by the attack. But he says the man who did it must be caught and jailed before it happens again