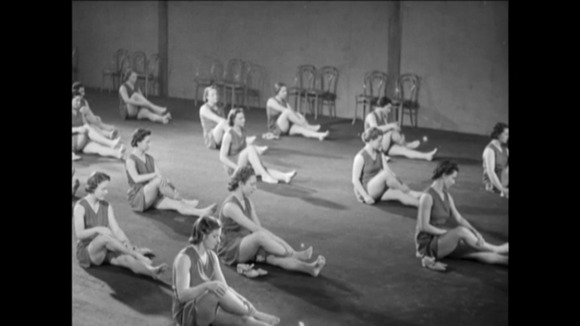 A film has been released which documents the history of the former Bedford Physical Training College.
The college was set up in the early 1900s to train women to become PE teachers of physiotherapists.
Former students Anita Tedder and Stephanie Daniels created the film, 'Bedford Physical Training College during World Wars One and Two', with a grant from the Heritage Lottery Fund.
When the college started, it wasn't usual for women to have jobs and the fact that here was a profession for young ladies - it was a breakthrough for women._"
– Stephanie Daniels, former student

The film includes photos and video footage from the Bedford Physical Education Archives which is based at the University of Bedfordshire.

One of the films featured is called '4 and 20 Fit Girls' which was produced in the late thirties. It was designed to get women physically fit in the lead up to the Second World War.

Anita Tedder explained it is very much a product of its time: "I think some of the funniest parts are when it reminds women that their place is absolutely in the home ... It's a bit of the Harry-Enfield style of documentary delivery!"

The film also includes interviews with former students, including Wendy King who attended the college in the late forties. "It was a wonderful time. Made a lot of friends; good friends for life.

And we learnt a career for life too. And it lasted all your life, everything that you learnt is still with you now". Find out more at Bedford Old Students Physical Education Association

Click below to see Lauren Hall's report