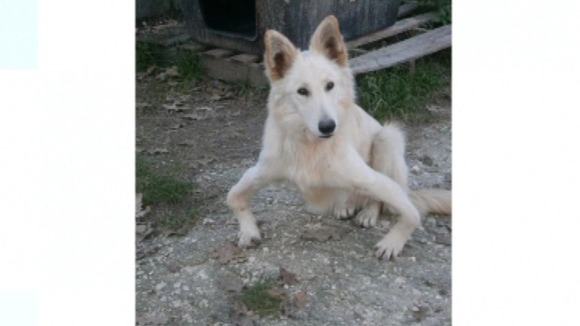 A loveable German Shepherd abandoned in Greece because of his wonky legs is going from strength to strength after being brought to Britain.
10-month-old Sandy who is also partially sighted is a little shaky on his pins but is making a remarkable recovery.
A nutritional problem is thought to have made his front legs seriously bowed.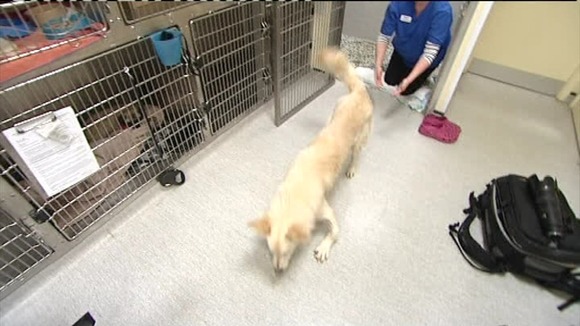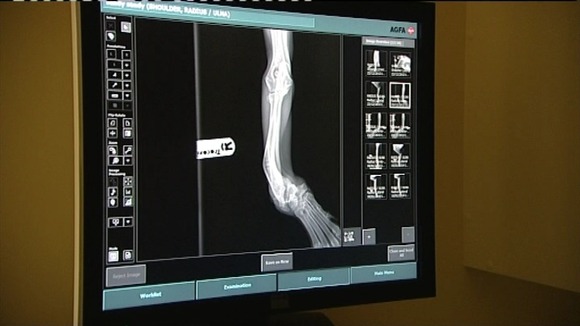 His plight came to the attention of Pat Clark, who runs a dogs charity in Cambridge. Pat launched a campaign to raise the money to bring Sandy to the UK to mend his legs.
Chaim Pilosof who is a partner at Companion Care vets in Cambridge offered to do the operations for free.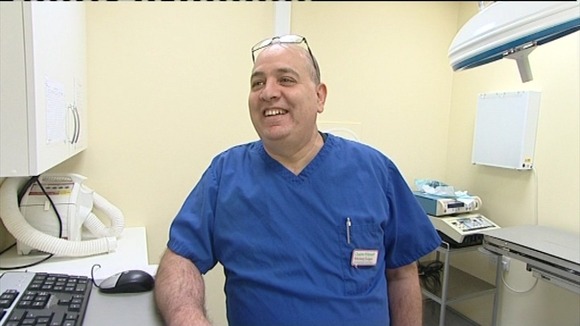 "When we saw him we saw exactly what's on the picture that he struggled to walk quite a lot and quite uncomfortable but otherwise very happy dog.

"His leg bent not in one direction, but in two directions, bent to the side and then down."
– Chaim Pilosof, Vet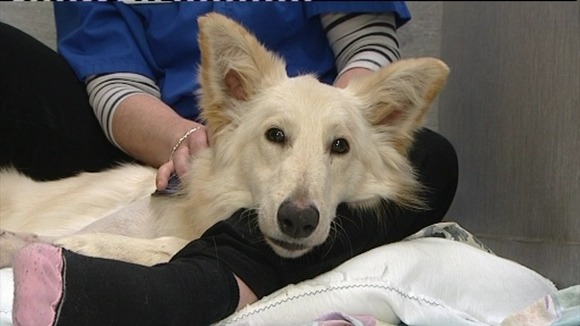 Following the initial operation to fix one of his legs the treatment has gone brilliantly. His right leg is recovering well, but Sandy still has a way to go.
He's got another operation to straighten his left leg and lots of physiotherapy to come. He will also have an MRI scan and a visit to an eye specialist.
"I cannot say he will be completely back to normal as any other dog. What concern his legs, he will be much more comfortable, you can already see he prefers to put weight on the leg that we operated on, compared to the leg that's bent, so he is much more comfortable.

"I think he is going to have a good life, despite the fact that he won't be a completely normal dog."
– Chaim Pilosof, Vet