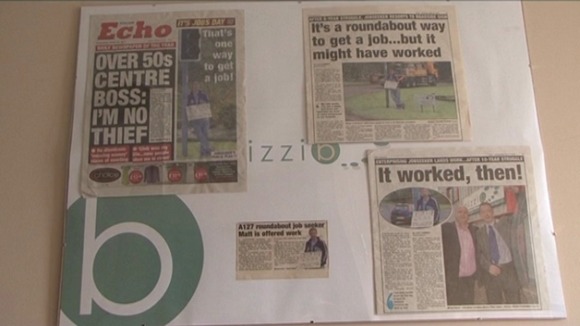 A man who stood for hours at a roundabout in Basildon pleading for work is now responsible for its upkeep.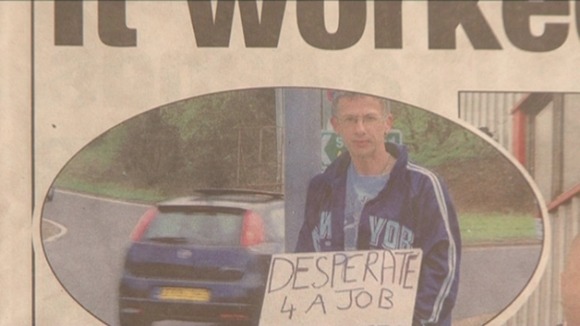 "I went around industrial estates and none would entertain me at all. I've got no qualifications and I was so demoralised I said to my wife I'm going to make up a sign and go and stand on the biggest roundabout and see what I can get."
– Matt Adkins, Landscape Gardener

Matt Adkins, who is 46 was offered several job offers including one from Ricky Dalton, who runs a local cleaning firm, and created a post for Matt. Just months later he has been promoted to managing the company's landscaping business.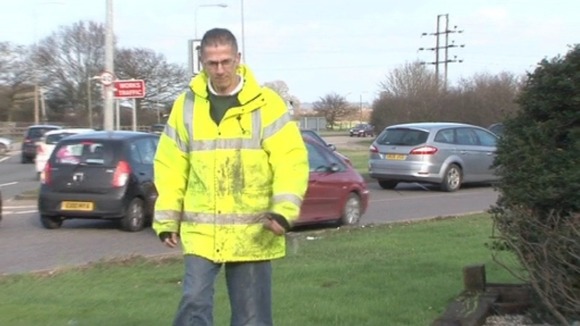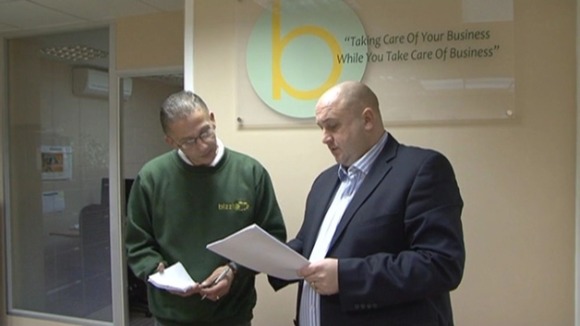 "I looked at the man and thought if that's what he's prepared to do to find a job then I think that tells you something about the character so I decided to create a job for him because I believe that everyone needs an opportunity to at least have a go at doing something."
– Ricky Dalton, Managing Director, BizziB

Matt looks after six roundabouts in the town but say's the roundabout where he landed his job will always be special. "It's made me a happier person. I have a reason to get up in the morning."