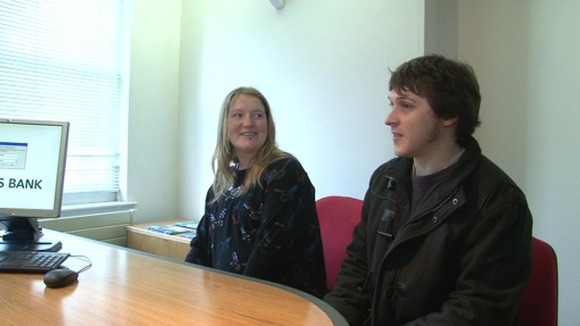 A new scheme has been launched in Norwich to help first-time buyers get on the property ladder.
The "Local Lend a Hand" scheme sees Norwich City Council in partnership with Lloyds bank allow people with a 5% deposit to buy a home.
The council then provide a cash backing for up to a further 20% on homes purchased in the Norwich area costing up to £160,000.
It means buyers benefit from interest rates that come with a 25% deposit and the council earns interest on its investment.
This initiative forms part of our wider housing strategy 'to provide decent housing for all.

First-time buyers often say that raising a deposit is the biggest challenge they face when looking to take their first steps onto the property ladder.

Many potential first-time buyers in Norwich, including those in social housing are often unable to save a sufficient deposit, even though they could afford mortgage repayments on a typical first home. This initiative is designed to bridge that gap and is a wonderful opportunity for people seeking to buy their first home."
– Alan Waters, deputy leader of Norwich City Council