Anglia Weather: Windy start with showers in places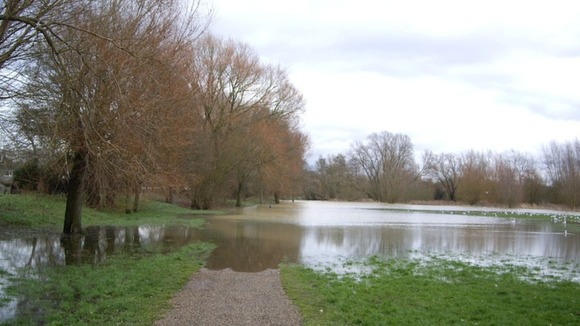 Showers merging to give a longer spell of rain first thing. Brighter later, with strong winds easing as further sunny spells and isolated sharp showers follow. Becoming chilly by evening.
Maximum temperature 8°C.
Sunday night
Winds will continue to ease through Sunday night but showers will continue in the evening. Through the early hours it will be mostly cloudy with the risk of further rain at times.
Minimum temperature 2°C.
Monday
Cloudy at first with patchy rain slowly clearing to the east. Drier and brighter for the afternoon. Winds much lighter than of late. Maximum temperature 7°C.
Outlook
Heavy rain and strong winds for a time Tuesday, followed by wintry showers. Largely dry through Wednesday then more wet and windy weather likely overnight into Thursday.
Yellow Weather Warning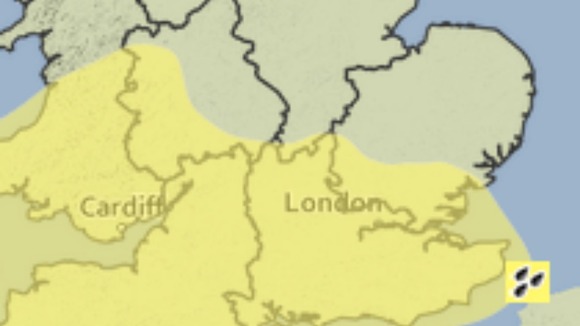 Valid 3pm on Wednesday 12 February to 12pm on Thursday 13 February 2014
The Met Office has issued an early weather warning for Wednesday for more heavy rain affecting southern parts of the Anglia region including Hertfordshire, Bedford, Central Bedfordshire, Essex, Thurrock, Luton and Southend.
Following a brighter, showery interlude on Wednesday, perhaps with some gusty winds and wintry showers, a further spell of widespread rain, heavy in places, is likely to spread northeastwards across England and Wales during the afternoon, evening and overnight, perhaps lasting into Thursday. Following earlier heavy rainfall, the public should be aware of the potential for further flooding in places.
Gale force winds are likely to be an added hazard in places.
"Another Atlantic depression is expected to bring a spell of heavy rainfall and strong winds to parts of the UK later on Wednesday, perhaps lasting into Thursday. The track and intensity of the depression is currently very uncertain, meaning that confidence in rainfall amounts and distribution across the UK is low. However, southern and western parts of England and Wales look most likely to see further heavy rainfall. Falling soon after earlier widespread rainfall, the cumulative effects of these weather systems are likely to exacerbate the current flooding situation. This Alert will be updated over the coming days."
– Met Office Chief Forecaster's Assessment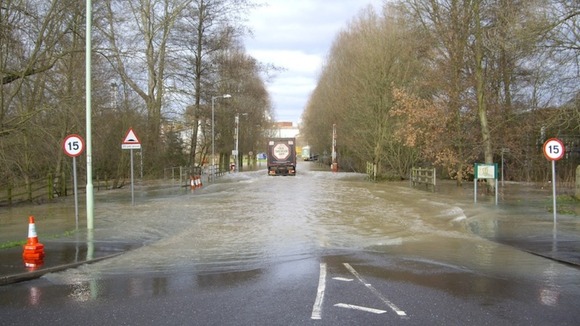 Look back at Saturday's weather
The highest temperature in the Anglia region during Saturday was 10.3°C recorded at Shoeburyness in Essex and the lowest temperature was 4.9°C at Houghton in Norfolk.
It was a sunny day with 6.3 hours of sunshine recorded at Wittering in Cambridgeshire.
The wettest place was Harpenden in Hertfordshire with 7 mm of rain in the 24 hours until 9pm on Saturday.
Highest wind gusts in the Anglia region during Saturday 8 February 2014
55 mph in Holbeach, Lincolnshire
54 mph in Wittering, Cambridgeshire
52 mph in Andrewsfield near Braintree, Essex
52 mph in Cranfield, Bedfordshire
52 mph in Marham, Norfolk
50 mph in Bedford
50 mph in Weybourne, Norfolk
47 mph in Southend, Essex