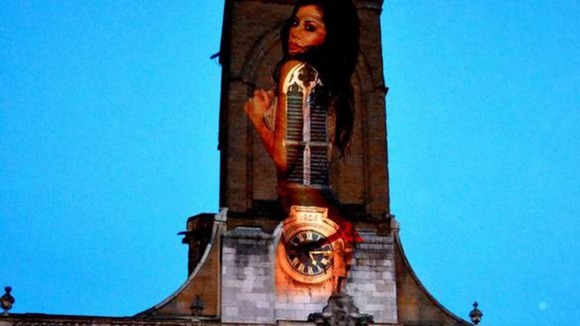 A Northampton casino has apologised to a local church after tweeting an image of a semi-naked woman superimposed onto the church's tower.
Aspers Casino mocked up the image of All Saints Church on a computer, ahead of an event on Valentine's Day this Friday. However they had not asked the church for permission, nor told them anything about it.
Father David McConkey told ITV News Anglia that the first he heard of it was when he started getting calls from the press, and that he had found the image distasteful.
I thought well this is really rather appalling, rather poor taste... I do think it's rather poor use of this space. This is an iconic front of All Saints Church, it means a lot to the people of Northampton... It's not meant to be used an a commercial advertising venue."
– Father David McConkey, All Saints Church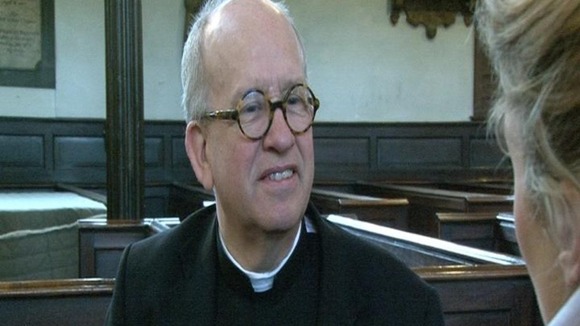 Originally it was reported in some local media that the casino had projected the image onto the church. In fact it had not, but had mocked up the image on a computer.
The casino has apologised and has issued a statement to clarify.
"Aspers can assure the Church of England and anyone concerned that no picture was ever projected on to All Saints Church. The picture currently on Twitter is entirely down to the modern miracles of computer wizardry through the use of the photo-shopping technology."
– Aspers Casino

Today Father McConkey also got the direct apology that he had been hoping for - an email from the casino saying sorry for any offence that it might have caused.