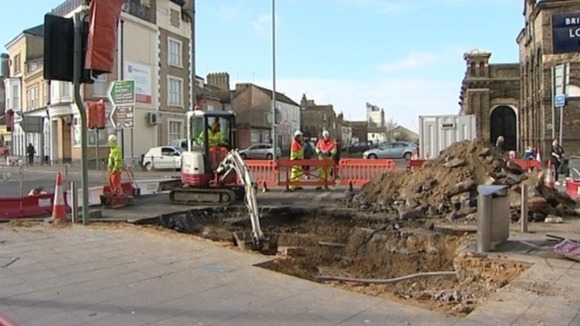 What was initially rather a small hole, is causing a huge amount of inconvenience.
Even on a good day, getting through the Suffolk coastal town can be difficult, but when you've got unexpected roadworks - it's a bit of a nightmare.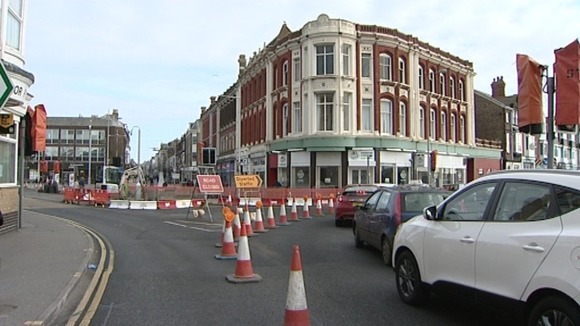 It's all been caused by a mystery hole that developed yesterday, with inevitable links to a series of sinkholes that have opened up around the country in the past weeks.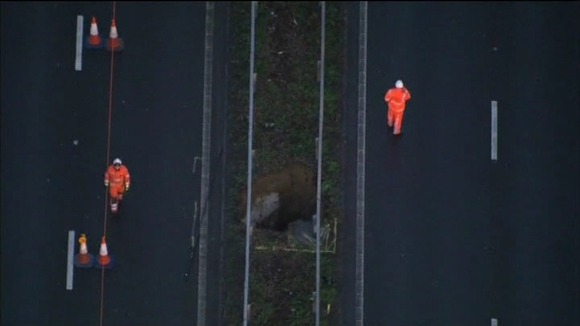 Holes have been formed in High Wycombe, Hemel Hempstead, on the central reservation of the M2 and most recently in Yorkshire.
The fact that the mystery hole in Lowestoft has emerged so close to where properties were very badly flooded back in December suggests it could well be a sinkhole.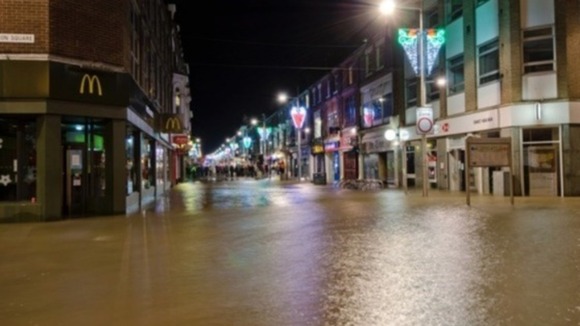 A tidal surge caused massive problems along the coast of Suffolk, Essex and Norfolk, with many businesses still dealing with the aftermath two months on.
For those working at the Lowestoft Carpet and Rug Company, there were mixed blessings.
They lost around £9,000 worth of stock, but shop owner Stephen Clemmett told ITV News Anglia he's busy trying to provide new carpets for others affected.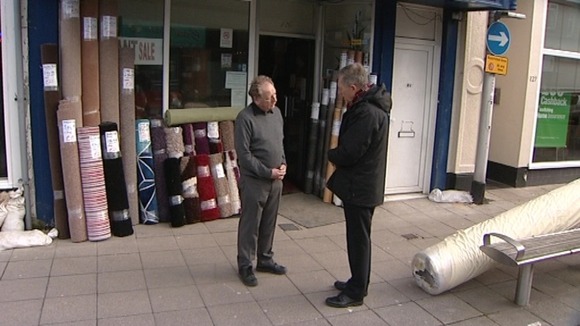 "We're just getting organised now.

We've got to have it all re-plastered, all the walls taken apart. It's a terrible mess, but we're getting there."
– Stephen Clemmett, shop owner

Back at the hole, tests are still being carried out.
"We need to get to the bottom of what's caused it.

We anticipate having the results of the findings soon, and it would be unlikely that we'll get the road back open for the tomorrow morning rush."
– Catherine Brookes, East Regional Director, Highways Agency

All in all, it's just another headache for a town that's had quite a few of them recently.

Click below to watch a report from ITV News Anglia's Malcolm Robertson

Read more: Travel disruption in Lowestoft as mystery hole emerges in town centre