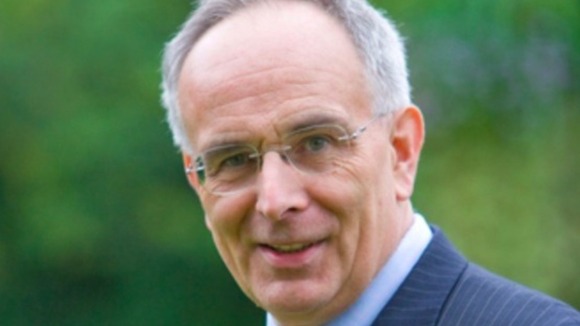 A Conservative MP has insisted he is "totally innocent" of allegations of benefit fraud, after his home was raided by police and he was subjected to three hours of questioning.
Wellingborough's Peter Bone said he was questioned in relation to a long-running dispute with Northamptonshire County Council about the funding of residential care for his mother-in-law, Dorothy Sweeney, which is currently the subject of a civil court case.
The Times reported that questions were asked about concerns that the council was not given accurate information about Mrs Sweeney's assets before providing benefits totalling around £100,000.
Anyone with assets of more than £23,250 is expected to pay their own care home fees.
The Times allegation: We have done nothing wrong. The claims made are without foundation. A full statement will be issued in due course.
In a detailed statement responding to the newspaper's allegations, Mr Bone said his home in Northamptonshire was raided by police in March 2013, and that the following month he and his wife Jennie were questioned about a complaint raised by the county council.
He said that Mrs Bone had been in dispute with the council since 2009 about the funding of her mother's care needs and that in January 2013 a writ was issued claiming that she owed them money.
Ultimately, the issue at the heart of this dispute is very simple: either Jennie and I have looked after her mother properly, or we are devious, thieving, crooks.

I know the answer to that question and based on all the evidence, which they have, they should know too that we are totally innocent.
– Peter Bone, Wellingborough MP

Despite being questioned by police almost a year ago, Mr Bone said there has still been "no resolution" to the case.

He has written to Northamptonshire's chief constable complaining about the force's failure to complete its investigations in a "speedy and appropriate manner", while Mrs Bone has applied to Northampton County Court to have the case struck out on the basis that there is no reasonable ground for bringing the claim.