Teenage Cancer Trust unit celebrates second anniversary in Cambridge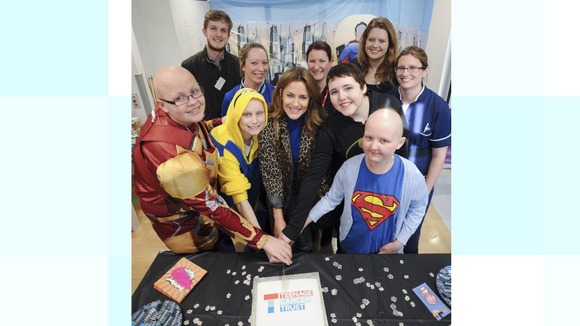 A specialist cancer unit in Cambridge dedicated to treating teenagers celebrated its second birthday today - and marked it with a super hero themed party on the ward.
The Teenage Cancer Trust unit at Addenbrooke's Hospital has treated 130 young people from across the Anglia region since it opened.
Many of them were there today to share the celebrations, including Shelbee Clarke from Kempston in Bedfordshire.
She has Ewings Sarcoma, a rare form of cancer, and has been receiving treatment for the past year.
The 19-year-old said, despite all she had been through, she had always had fun on the ward.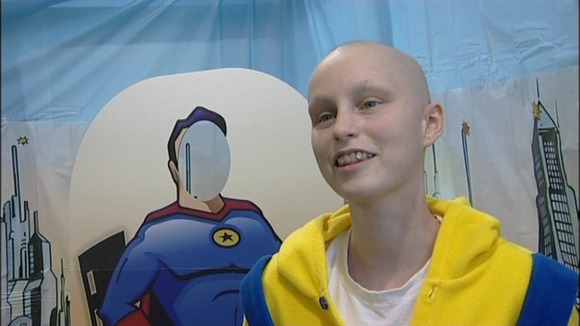 "It's great banter between the staff and the patients, they make it a lot easier. There's no point in being down about it, because if I'm down my tumour's not going to go 'Oh, I've upset her, I'm not going to grow anymore'. I might as well be happy about it, make a joke and that's the best way to fight through it."
– Shelbee Clarke, 19, patient.

Lily Anderson, from Bury St Edmunds, spent last summer being treated for Hodgkin's Lymphoma while she should have been taking her GCSE exams.

She said it made her feel isolated and lonely - but the Teenage Cancer Trust unit changed that.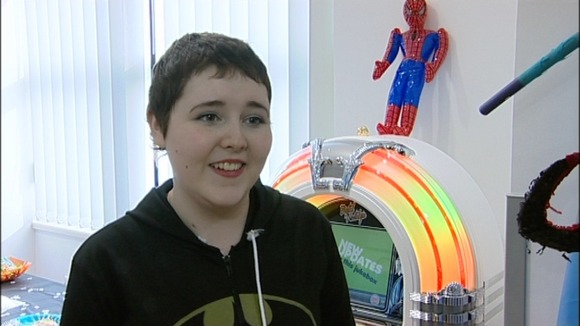 "It helped in so many ways. It made me feel less alone, it made me feel like people actually understood what I was going through and people could help me and that I could talk to other people about the horrible gruesome things I have to go through."
– Lily Anderson, 16, patient.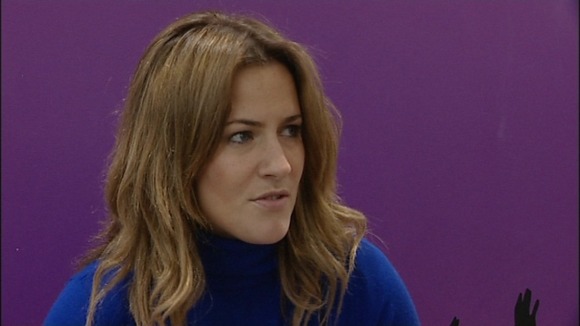 Xtra Factor presenter Caroline Flack, who is an ambassador for the Teenage Cancer Trust, joined the celebrations today.
She said she was impressed with what she had seen and the effect it had on the young patients.
She said: "When you walk into a unit, it doesn't feel like a hospital. It feels like a social area and a place you can hang our and talk to people who know what you're going through."
The hospital believes having a unit that allows young cancer patients to be treated together increases their chances of survival.
"There's a lot of increasing evidence to suggest that if you have specialist units, it is improving outcomes because you increase access to clinical trials and therefore people are able to access the most relevant up to date treatment.

"It means very rare cancers are treated together, so again you get experts working with those young people and those cancers and then you are going to improve the outcome and survival of those people."
– Dr Helen Hatcher, Cambridge University Hospitals.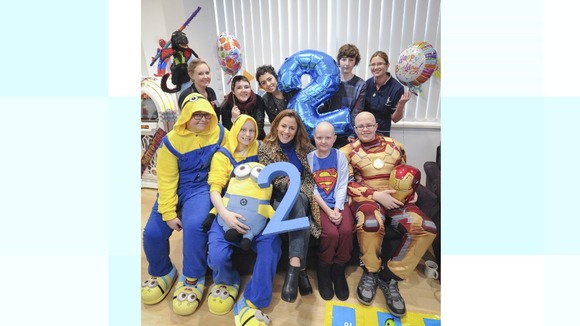 The Cambridge unit was built thanks to charity donations from people in this region and it relies on further fundraising to keep it going.
To hear more from patients at the Teenage Cancer Trust unit, watch Elodie Harper's report below.