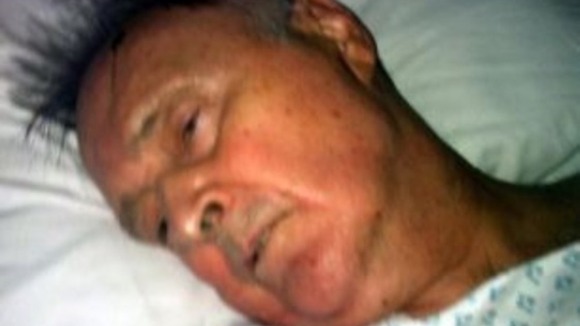 The family of a man who was given controversial end of life care at Addenbrooke's hospital says it feels let down following an Inquest into his death.
Robert Goold, 69, from Stevenage, Hertfordshire, had Alzheimer's Disease and had fallen at home, suffering a serious head injury.
He was admitted to Addenbrooke's Hospital in Cambridge in February last year.He was put on the End of Life Care Pathway, which was the hospital's equivalent of the Liverpool Care Pathway.
The care plan sometimes involves limiting the food and fluids given to a patient towards theend of their life.His relatives say they were not kept properly informed and have criticised the hospital for a 'breakdown in communication'.
Communication is the main thing here and that they didn't give him what he needed, Ibelieve, to just give him a fair chance."
– Lianne Goold, Robert's daughter-in-law
I do feel that if I'd have done this to Bob, I wouldn't be sitting here now ... I wouldn't be able to get away with it."
– Doreen Goold, Robert's Widow

Today, however, a coroner concluded there had not been a 'gross failure' and that staff had made a 'valid clinical decision'. He did, however, agree that his family had not been kept properly informed.

"It must have been apparent to all that in the absence of some dramatic change Mr Goold was going to die from his injuries and that any unnecessary intervention would not be fair to him" he said.

In a statement, Addenbrooke's Hospital said: "The Coroner has found that the clinical decision-making at each stage was appropriate and that the Trust acted in support of Mr Goold's best interests....In thiscase, we recognise that although we did have discussions with the family we could have communicated more effectively, and we apologise to them for that."

The coroner has said lessons have been learnt from Mr Goold's death, and acknowledged that the hospital has since changed some of its procedures and protocols.