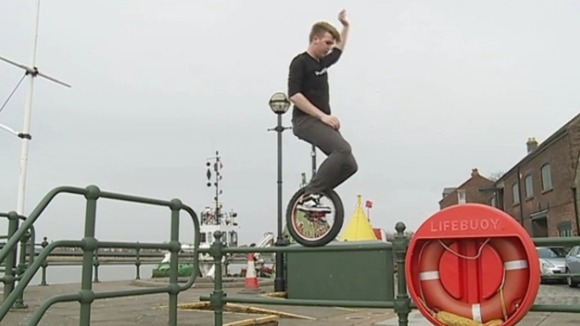 He does things on a Unicycle that most of us wouldn't ever attempt on two wheels
19 year old Simon Berry from King's Lynn is the British Flatland Unicycle Champion.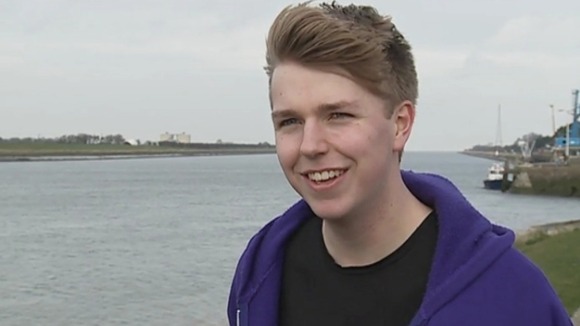 "I almost fell into it I guess.

I got a Unicycle on my 13th birthday and I just kind of learnt for a laugh, but then it just ended up going from there.

It gives you a sense of freedom, it's almost as if you're flying."
– Simon Berry, Extreme Unicyclist

In July he'll be competing in the World Championships in Canada, and he hopes to turn his unusual hobby into a career.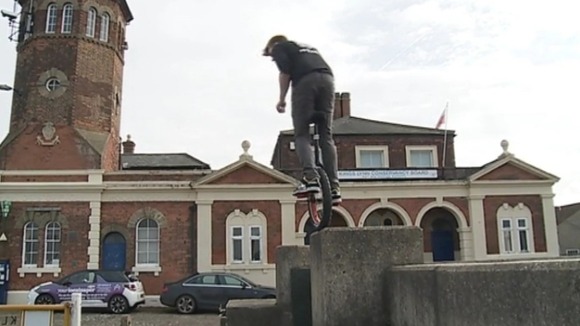 Click below to check out Simon's moves
In case you're wondering, he does sometimes fall off.
But he clearly doesn't let it knock his confidence.
Click below to watch a report from ITV News Anglia's Stuart Leithes