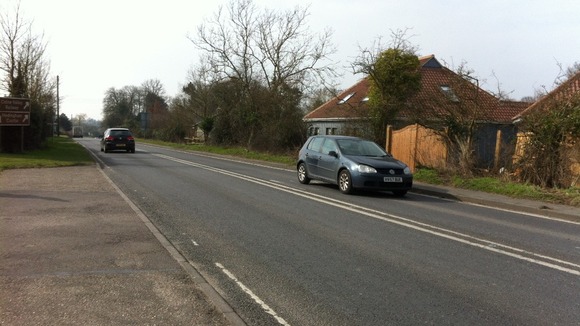 People living along the A131 in Bulmer Tye near Sudbury say reducing the speed limit to 50 mph doesn't go far enough. They have counted 21 crashes in the last three years.
One neighbour, Eddie Brown, who used to be a member of the local fire service said there had been seven deaths in ten years.
It's hell living here. You never know when the next accident is going to happen. We've sat there watching the television and you hear the familiar thump thump and you know what's going to happen and you wait for the big one when they land in the kitchen. That's going to be the frightening one.
– Eddie Brown, local resident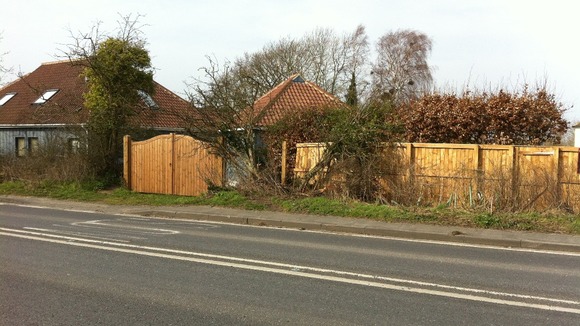 Another resident Ray Simmonds added details of a crash into his garden.
That happened about quarter past eight in the morning and the girl knocked a tree down and went through the fence. There was one in November that took six panels out and just after we moved here boxing day 2012 a girl went through a gate that was here. In the sixteen months we've been here we've had three cars go through our garden fence which is very dangerous because I've got kids playing in here.
– Ray Simmonds, resident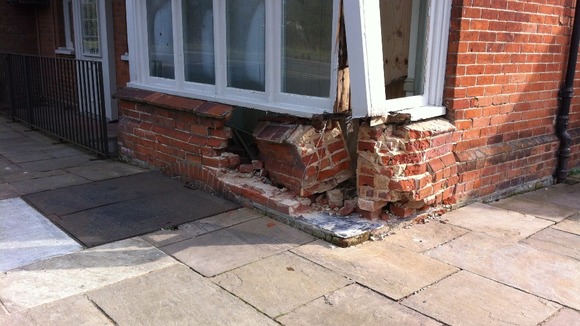 The 60 mph speed limit is soon to be lowered to 50 mph. Residents would like to see a 40 mph speed limit and also a speed camera to slow drivers down.