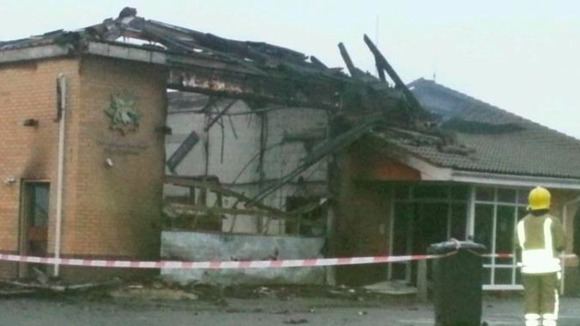 A replacement fire engine has been sent to Downham Market after the town's fire station was destroyed in a blaze on Monday night.
Norfolk Fire Service says that the Downham Market retained fire crew has been provided with new equipment and a replacement appliance. This is being stationed at the nearby Downham Market police station.
It's not known what caused the fire and an investigation has started.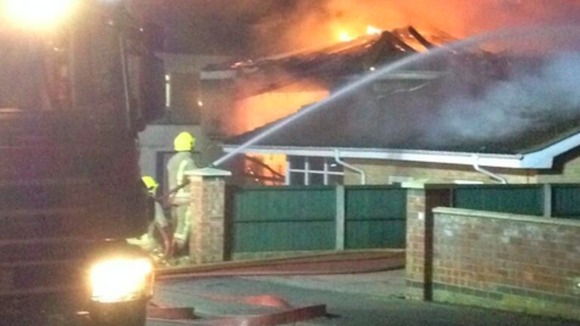 Click below to watch a report by ITV News Anglia's Natalie Gray
First arriving firefighters saw flames through the windows of the appliance bay, with the fire spreading rapidly within the building. The fire broke out about 12.30am on Tuesday 11 March and the first appliance from King's Lynn arrived on the scene 20 minutes later.
Eight pumping appliances from Norfolk and Cambridgeshire attended and Norfolk's Urban Search & Rescue Team are assessing the stability of what is left of the building. Nobody was injured in the blaze.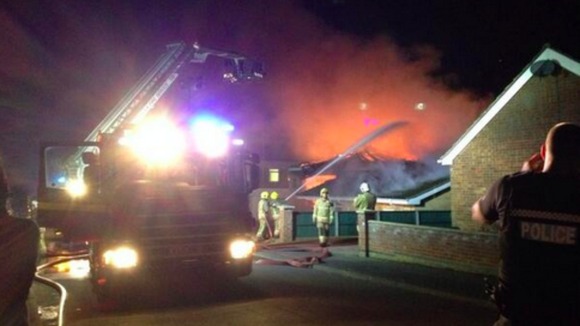 Norfolk's Chief Fire Officer Nigel Williams said: "Our priority today is to provide full fire cover for the people of Downham and I am pleased that this has been achieved very quickly."
"We are grateful to our colleagues at Norfolk Constabulary for the magnificent support they have offered overnight and today. In the future, we will be looking into the potential to sit down with colleagues with Norfolk Constabulary and discuss future arrangements which may be eligible for some sort of funding from central Government."
– Nigel Williams, Norfolk Chief Fire Officer

Thank you for all of your kind comments regarding the loss of our Station - they are much appreciated.