RSPCA appeal after injured dog found in Luton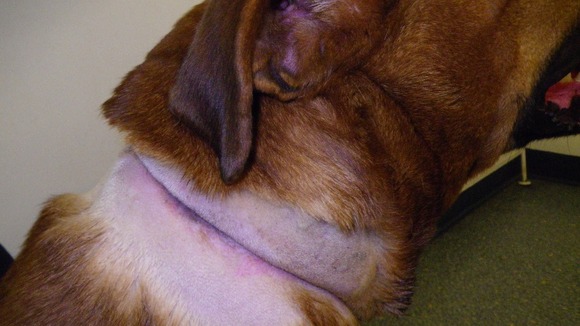 The RSPCA is appealing for information after a dog was found in Luton with a severe neck injury.
The crossbreed dog was found on Radnor Road at about 6pm on Saturday night. It's thought the injury was caused by a collar digging into his neck for a long time.
RSPCA inspector Rachel Smith attended and took the two to three-year-old dog to a vet.
The wound was open, very smelly and raw. The collar must have become embedded into his flesh over quite some time to the extent that he even had marks in the shape of a tag underneath his neck, showing that the tag had become embedded too.
– RSPCA inspector Rachel Smith

The dog is now recovering at an RSPCA centre