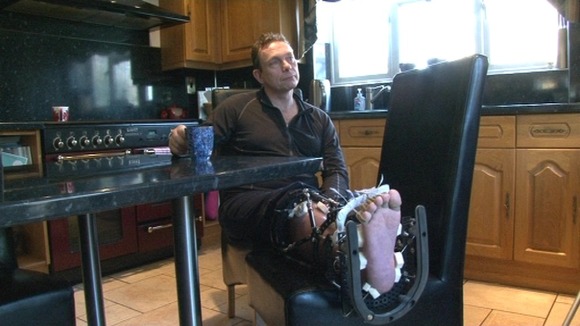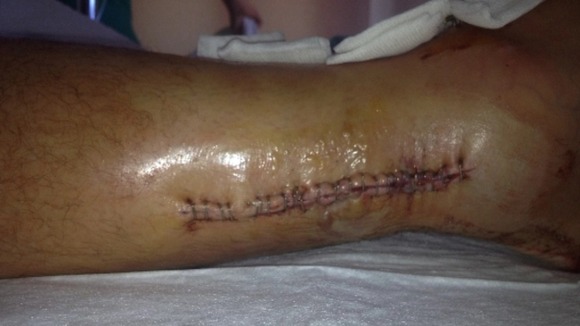 For Des Jarvis a few seconds of fun on a slide at a water park in Turkey, has left him with a life changing injury.
He was on holiday at the Didim Beach Resort in eastern Turkey in 2012 when the accident happened.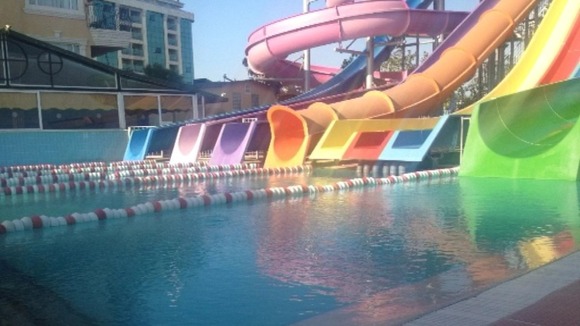 It was the red slide I came down. I came down lying down, I went into the water and smashed straight into the wall. It was just horrendous pain, I've never known anything like that before, but I could tell straight away it was completely shattered, well, twisted around the wrong way.
– Des Jarvis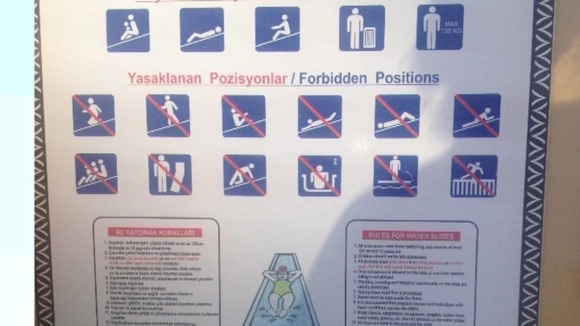 Des told ITV News Anglia that he used the slide correctly, as shown on instructions by the pool.
Now he's seeking compensation from First Choice, the travel operator, who he used to book his holiday.
First Choice is sorry to hear about the injuries sustained by Mr Jarvis, whilst holidaying at the Wasd Didim Beach Hotel in Turkey in 2012. As the matter in question is currently subject to a legal process, it would be inappropriate of us to comment any further at this time. First Choice has not operated at the Wasd Didim Beach Hotel since October 2013 and will not be using the hotel in 2014. We would like to reassure customers that incidents of this type are very rare, the health and safety of our customers is of paramount importance to First Choice and we operate the strictest standards across all of our hotels.
– First Choice

Click above to watch a short mobile phone clip of people using the water slide in Turkey.

Des Jarvis now wants something done to stop the chance that another holiday-maker could e seriously hurt.