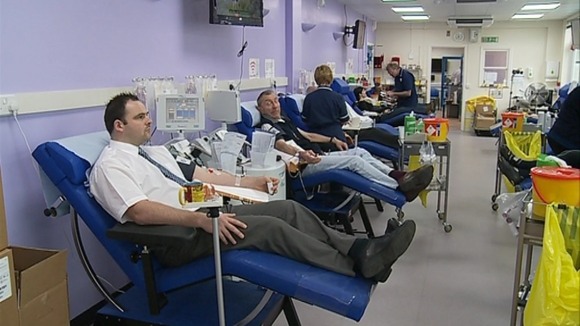 The health service has put out an urgent appeal for more blood donors after revealing stocks of O-negative and B-negative are at their lowest level for four years.
Hospitals get through thousands of units of blood every 24 hours and usually aim to have five days' worth of each blood type available at any one time.
But stocks of O-negative and B-negative have fallen considerably below that.
"We've got between three and fours days' stock of both those groups at the moment so you can understand the importance of people to keep coming forward for the benefit of patients."
– Derek Carr, NHS Blood and Transplant.

They desperately need more people to come forward to donate in the next few days or weeks.

O-negative and B-negative are both relatively rare blood groups but, while only 7pc of people have O-negative blood, it is used in 12pc of cases at hospitals because it is a universal type which can be given to anyone.

Richard Newell was donating in Cambridge today. He is O-negative and recognises the importance of donating.
"It's used in the baby unit so, if a new baby is in need of a blood transfusion, they haven't got to fiddle around looking for the baby's blood group.

"If an armful of my blood can make a significant difference to somebody that really, really needs it, it doesn't do me any harm, so it seems to me a sensible thing to do."
– Richard Newell, donor.

Figures from NHS Blood and Transport suggest the number of registered donors in this region is looking pretty good.

But not everyone who is registered donates regularly.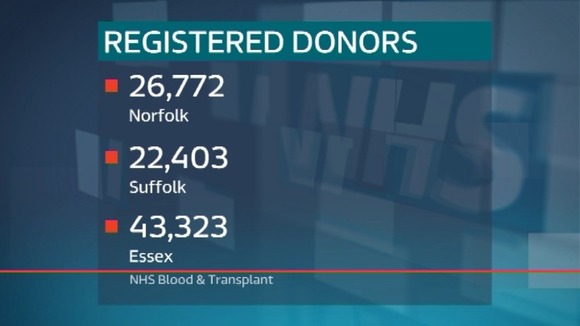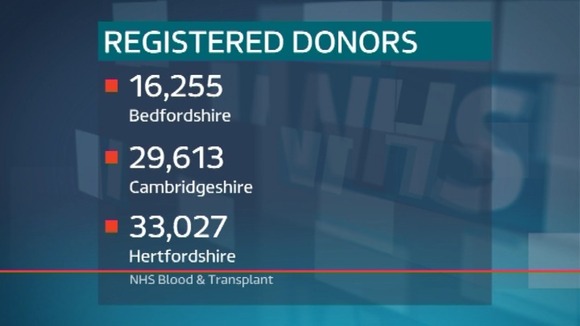 The NHS hopes its urgent appeal will encourage even more lifesavers to come forward.
Stuart Leithes reports.