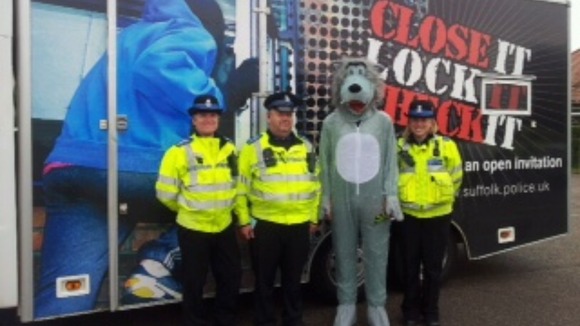 Suffolk Police has defended it's controversial security campaign, which uses a man dressed as a wolf to break into cars, homes and sheds.
Badsey the Wolf has recently been photographed in Babergh, Lavenham and Long Melford, posing with items that have been left insucure by their owners.
Some people have complained on the force's Facebook page, that resources should be spent on extra patrols, not publicity stunts.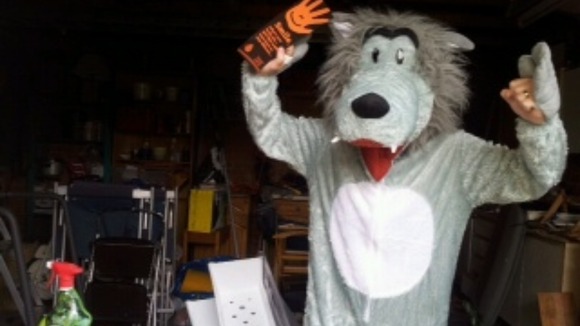 "The idea for us is to reinforce the security message. We can deliver leaflets and give the security packs, but unfortunately some people still miss the point and don't take that advice. The idea of the wolf was to highlight that to reinforce that message, to give people something to talk about."
– Inspector Paul Crick, Suffolk Police