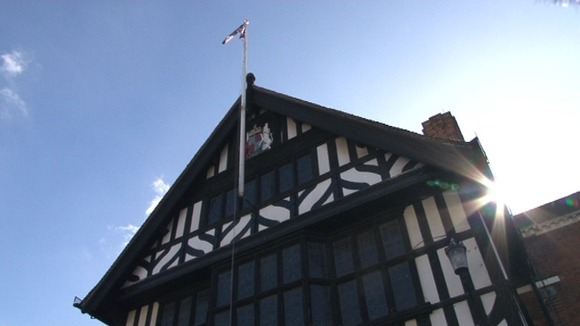 Sixteen places in the Anglia region have been named as the best rural places to live in Britain and top of the list is the Saffron Walden area of Essex.
The list has been compiled by the Halifax Rural Areas Quality of Life survey taking into account a wide range of factors like health, life expectancy, the crime rate, the weather and school results.
Click below to watch a report by ITV News Anglia's Lauren Hall in Saffron Walden
The Uttlesford district in Essex came top of the list of 50 places named including 15 other areas of the Anglia region.
Average weekly earnings in Uttlesford are £819 compared to the national average of £608
The employment rate in Uttlesford is 84% compared with 74% nationally
96.7% of residents report to be in general good health
The life expectancy is 81.8 years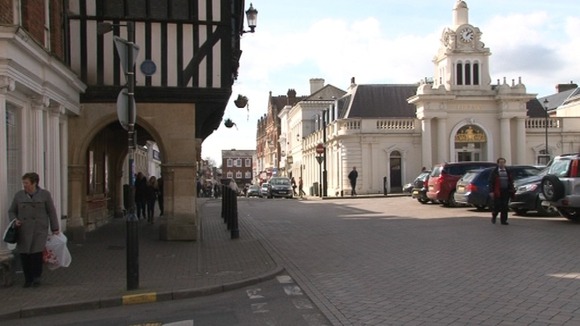 "Uttlesford has consistently reported positive scores across a wide range of indicators for a number of years. And taking a wide range of economic and social factors into account residents here can now lay claim to having the highest standard of living in rural Britain."
– Craig McKinlay, Halifax Mortgage Director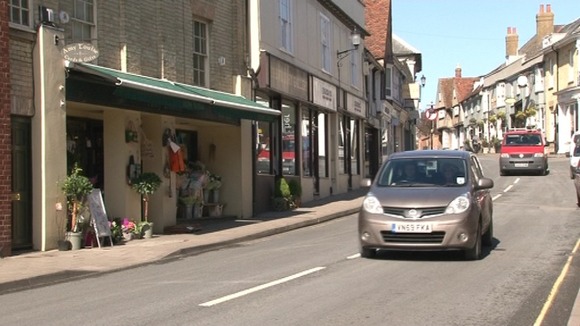 Other facts about the Anglia region in the survey
South Northamptonshire has the highest employment with 88.9%
East Hertfordshire has the country's third highest average weekly wage at £825
Uttlesford and Rutland have the biggest homes with an average of 6.4 rooms
North Norfolk has the lowest burglary rate in England at 7.3 per 10,000 household
The lowest average annual rainfall is in Maldon in Essex with 552 mm
Residents of South Cambridgeshire have the second highest lift expectancy at 82.8 years
People in the South Holland area of Lincolnshire are the "least anxious" with an average rating of 2.16 out of 10
Join the debate on our Facebook page on what makes the Anglia region so special and what you don't like about it. Don't forget to click the "Like" button to get regular updates from ITV News Anglia.
Here's what some of you have been saying so far:
"The scenery is fantastic around here lots of countryside to explore."
– Barry Peck, Irthlingborough
"Left scotland in May 03 to start a new life in Lowestoft and am very happy to be settled here by the seaside. Like am on holiday every day."
– Liz Gray, Lowestoft
"Wide open spaces, easy access to open countryside, the landscape maybe flat but the light here is unlike the light anywhere else."
– Debbie Thomson
"I would say the countryside but sadly it's slowly being turned into housing estates."
– Emma Collins-Tunnard
"Great. Let's blow our own trumpet and then we can have everyone from London coming up here, pushing up house prices."
– Janet Piper, Suffolk
"Worry not. Lack of infrastructure will put people off."
– Janet Bayes