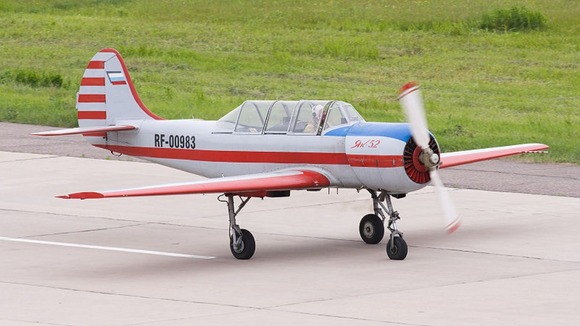 The light aircraft which crashed in Essex was a Yakovlev Yak 52 which is a two-seater propeller aircraft first built in the Soviet Union in the 1970s.
The former Soviet Air Force training aircraft is a popular plane for aerobatic flying around the world.
It has a top speed of 223mph and a service life of 30 years, according to www.yak.ru. It is not known how old the aircraft which crashed in Essex on Saturday was.
The type has been involved in several other crashes in the UK over the last few years.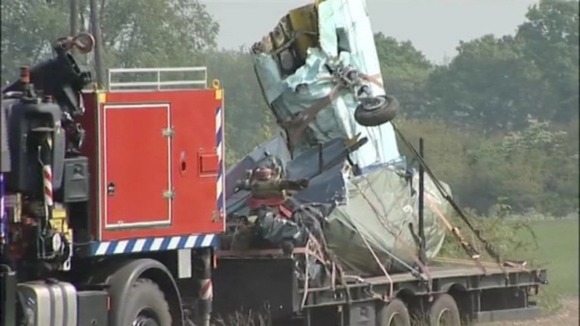 Instructor Simon Hulme, 33, and 43-year-old student Spencer Bennett were killed when their plane crashed near Langford, east of Chelmsford in Essex, in April 2011.
The pair were on the third day of a three-day formation flying school at North Weald Airfield when it plummeted from 1,800ft into a lake.
In July 2006 two people died when a Yak 52 crashed and burst into flames as it came in to land at Bournemouth Airport after a short flight from Sandbanks.
And in January 2003, Falklands veteran Anthony Hunt, 48, died along with his brother Ian, 45, when their aircraft crashed in a field on the Easton Neston estate, near Towcester, Northamptonshire, while practising aerobatic manoeuvres.
His family were awarded £270,000 damages by the High Court in 2006 after an investigation found that during maintenance a short screwdriver had become wedged into the wires that operated the rear elevators of the plane.
Two people also died when a Yak 52 crashed in the Kaluga region, south of Moscow in Russia, in August 2009.