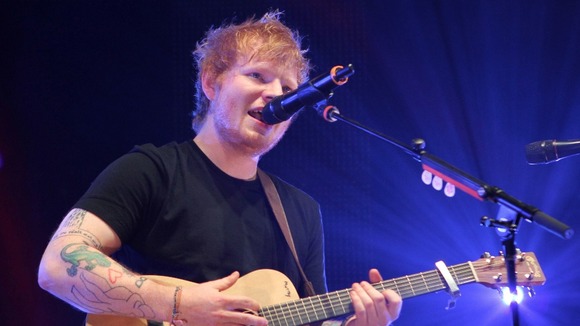 Clothing donated to charity shops in East Anglia by Suffolk singer-songwriter Ed Sheeran are going under the hammer online.
The items worn on photo shoots, videos and live performances were given to a number of charity shops following a tweet by Ed earlier in the month.
Given my whole wardrobe a bunch of charity shops. All stuff worn on shoots, videos and live, if you live around suffolk it might be near you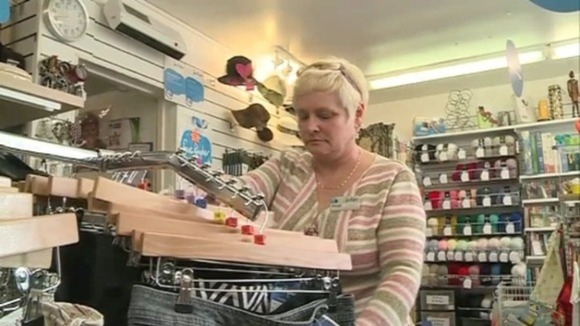 Sue Ryder and St Elizabeth hospice in Ed's home town Framlingham were given several bags of clothes along with the East Anglia's Children's Hospices (EACH) fundraising office in Ipswich.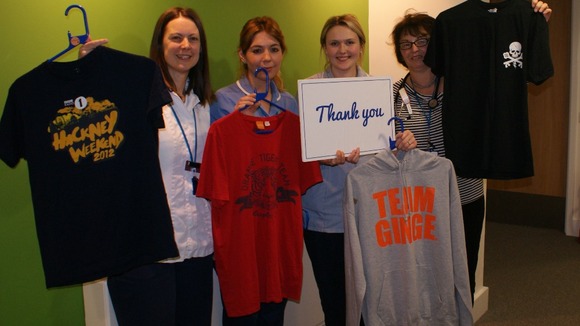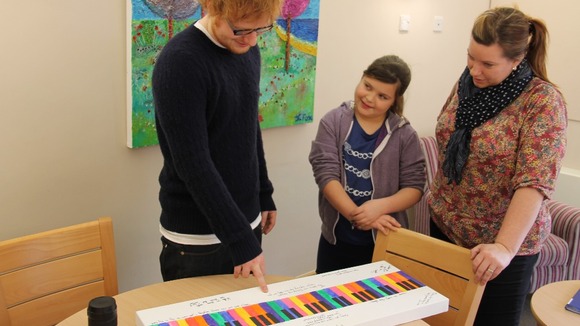 Now, EACH is getting ready to launch an online auction for fans around the world to get their hands on some unique items.
"Ed became an EACH Ambassador in February, following a visit to The Treehouse in Ipswich where he met with children, families and staff to find out more about us. During his visit Ed took part in a music therapy session with the children and played guitar. He's already made donations of Lego, musical instruments and the free use of his music for our publicity videos, as well as donating royalties from the sale of a signature guitar.

"We now have another wonderful opportunity to raise funds as a result of his generosity and are launching a special online auction of his clothes."

"We'll also be saving some items for our new shop in Framlingham this Spring, as it's the town where Ed grew up, and we'll also be holding a few things back to auction off at fundraising events around the region."
– Melanie Chew, EACH Director of Fundraising and Retail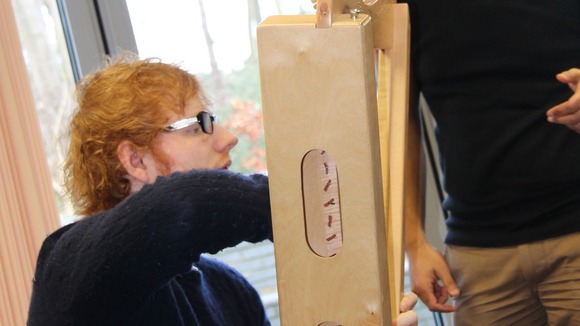 Among the items up for grabs will be hoodies and t-shirts with Ed Sheeran's distinctive paw-print logo on them.
The following items go on auction on ebay at 8pm Monday 31 March:
An Orvis red sweatshirt with a cat design
A PXL clothing black t-shirt with alphabet lettering
A PXL clothing grey sweatshirt with alphabet lettering
A PXL clothing black sweatshirt with alphabet lettering
An Oyisis jumper with a reindeer design
A blue t-shirt with the Ed Sheeran paw print logo
A Martin & Co orange hoodie
Fans can see the items and make bids by visiting the EACH homepage.
Other auctions taking place:
St Elizabeth Hospice will put its Ed Sheeran collection of donated clothes on sale Friday 4th April.
Suffolk Family Carers will be holding an online auction in early May.
Sue Ryder will be holding an auction from 12pm at their Framlingham shop on Good Friday.
It's thought other charities have been given donations too.