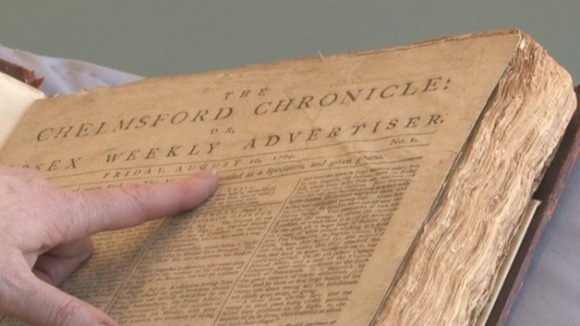 One of our region's newspapers is celebrating its 250th anniversary this year. The Essex Chronicle is the oldest paper in the East and was one of the oldest in the country.
It's reported on everything from the Moon landings, to the outbreak of the First and Second World Wars. It was even around to cover the Battle of Waterloo.
First published way back in 1764 it was then known as the Chelmsford Chronicle.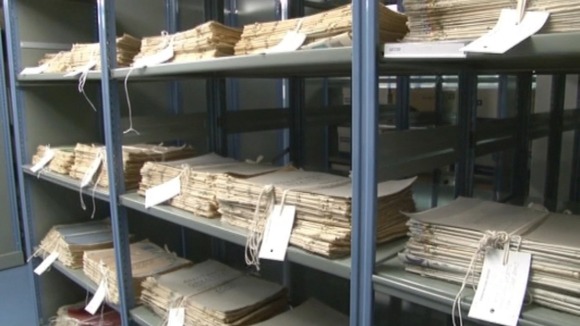 There are thousands of editions - each one, a small piece of history are bundled together and preserved in the archives at the Essex Record Office.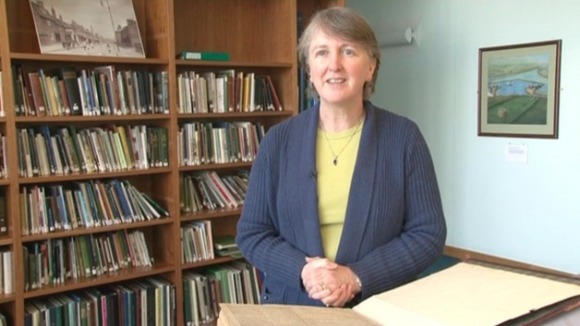 "It was given away free to encourage people to buy the next edition. It has some local news, and also news reported from other places as well."
– Allyson Lewis, Archivist

250 years later, it's still going strong. Each edition, serves as a reminder of the news and events of our past. 50 years ago, you would have been reading about the demolition of homes in Chelmsford.

100 years ago, a man had been killed by a runaway horse in Rivenhall near Braintree. While a front-page advert shows some of the fashions.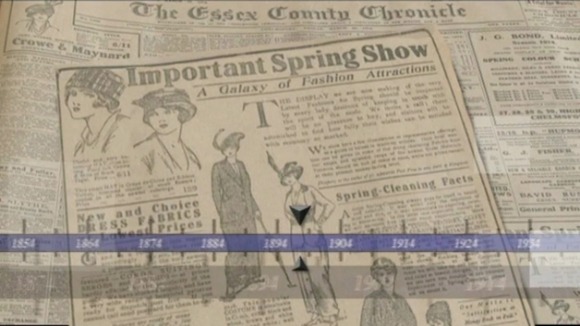 200 years ago, there was news of a burglar in the village of Great Baddow. And in the jobs section, one household was looking for a middle-aged servant.
There may not not many job opportunities for servants these days - but the Essex Chronicle is still serving the county. The newsroom's as busy as ever, even in these challenging times.
"I think it's no secret that newspapers are in decline and it's all about how we evolve now. So while 250 years is a huge achievement for us, I think really we need to be looking at how we can move forward and, you know, worry about how the Chronicle can still be here in another 250 years time."
– Editor, Essex Chronicle

It's for that reason the Essex Chronicle has a growing online presence - with a dedicated website, and social media channels.

There has been a lot of a change, but the Essex Chronicle is still providing local news, for the local community. Something as important now, as it was 250 years ago.

Click below to watch Lauren Hall's full report on The Essex Chronicle celebrating 250 years: