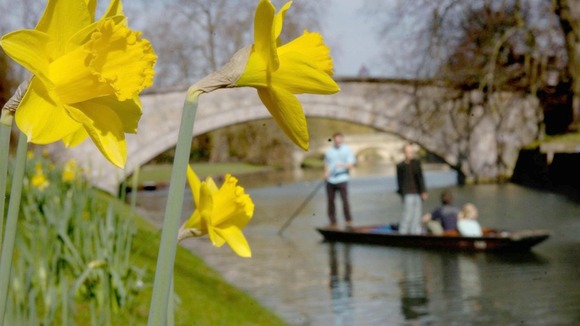 Britons heralded the first day of British Summer Time by basking in the warmest temperatures of the year so far with Santon Downham in Norfolk and St James's Park in London the hottest parts of Britain, reaching 20.9C (69.6F), according to forecasters MeteoGroup.
Temperatures in parts of the country exceeded 20 Celsius (68F).
And the balmy weather is likely to remain over the coming days, said Rachel Vince, senior forecaster at MeteoGroup.
"The mild weather looks like continuing through much of Britain through next few days. I'm not sure whether we will top 20.9C because there will be more cloud around, but we could get close or equal to that at times," said Ms Vince.

"It's a few degrees warmer that we would expect for this time of year."
– Rachel Vince, MeteoGroup

Santon Downham, which is on the edge of Thetford Forest on the Suffolk-Norfolk border, was warmer than much of the Mediterranean including places like Ibiza, Naples, Rome Rhodes and even Tenerife.

The normal maximum temperature in the Anglia region in late March is 11-12°C.

The temperature reached 20°C in Cambridge and at Marham in Norfolk and most places saw a maximum of 17-19°C. Along the East coast temperatures were slightly lower with a high of 14.7°C in Cromer, Norfolk.

The weather front is being driven by hot air currently over the Low Countries, added Ms Vince.

Mild springtime temperatures are also good news for Britain's plants and animals after the wettest winter on record.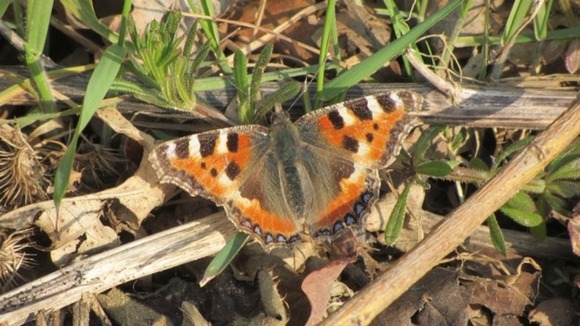 "The weather owes us and nature a great spring. This warm spell is great news for butterflies as they soak up the sunshine, fluttering through gardens and parks, and brilliant for birds as they get ready for the breeding season and fill the air with sweet music. If the sunny weather continues through the week it's also good news all round for blossom on fruit trees and that classic symbol of spring, the bluebell."
– Matthew Oates, wildlife adviser at the National Trust