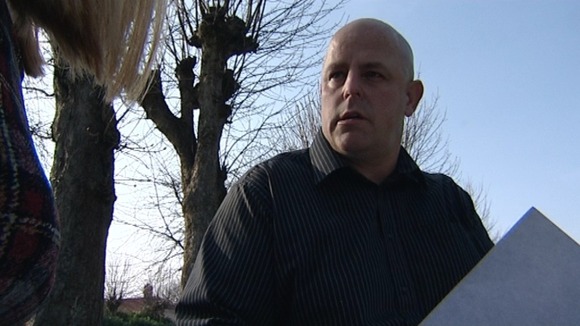 As a single Dad, Mick Smith works hard to give his 15-year-old daughter Rayhonor the best start in life.
When a new free school in Brandon, IES Breckland, promised parents that it would provide an outstanding education, he enrolled his daughter.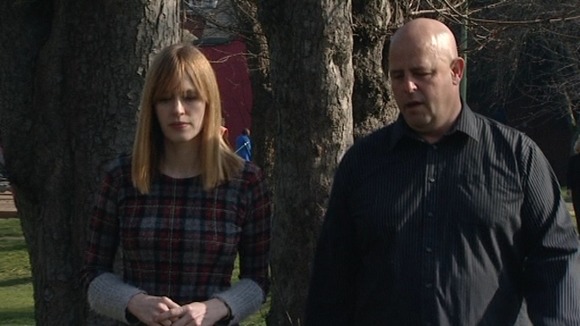 Mick helped with fundraising before IES Breckland opened in 2012 and then became a friend of the school.
But he says Rayhonor didn't get the education promised.
"The most upsetting thing was when the teachers were disappearing and sometimes they would be gone overnight and no explanations - we never got any explanations.

It was unsettling, upsetting sometimes, a couple of times I"ve had her in tears.

On one occasion she was told 5 minutes before the end of school that her mentor was leaving."
– Mick Smith, Rayhonor's father

This rapid turnover of staff was criticised in the school's Ofsted report, which placed IES Breckland in special measures, and rated the school inadequate.

In its defence the School has said it was already implementing an improvement plan before Ofsted visited this January.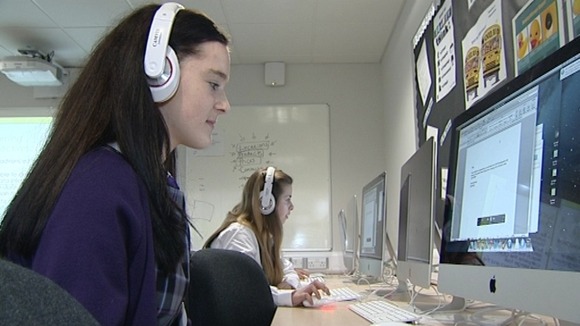 But Mick Smith says the school's governance was in disarray when he was elected as a parent governor this November.
"I started to realise that it wasn't very well organised, the governors were not in a position that they should be.

A year and a half after the school had been in operation and they were only then talking about setting up (child) safeguarding policies and who was going to start dealing with different departments in the school."
– Mick Smith, Rayhonor's father

Mick became more concerned when Ofsted visited in January.

He had wanted to attend the governors meeting with Ofsted inspectors and emailed the chair of governors Kate Curtis asking why more effort was not made to include him.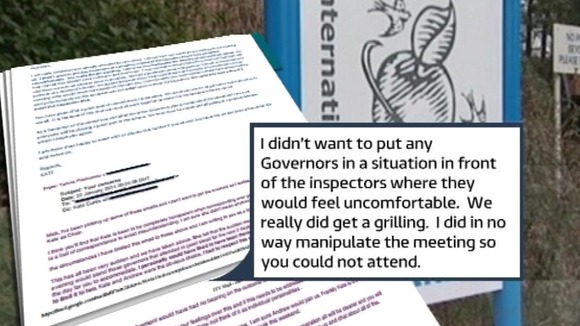 The Chair of governors wrote back to Mick:
"I didn't want to put any Governors in a situation in front of the inspectors where they would feel uncomfortable.

We really did get a grilling. I did in no way manipulate the meeting so you could not attend.

(...) We could only have a max of 3 meet the inspectors also."
– Kate Curtis, chair of governors

The vice chair also emailed Mick saying:
"I personally would have liked to have been there today, but we were given strict instructions to limit it to two (...) I had to respect this and back away."
When Mick queried whether Ofsted really did instruct this, the chair emailed again:
"As far as Ofsted goes I can go with what I was told that we could have 3 Governors in and that was by the lead Inspector."
Mick then wrote and asked Ofsted if this were correct. Ofsted replied:
"The Lead Inspector has informed us that at no stage did he place limitations on the number of governors present at the first meeting on 21 January 2014."
Ofsted added that usually 3 or 4 governors attend this meeting.
Unhappy with the situation, Mick Smith resigned.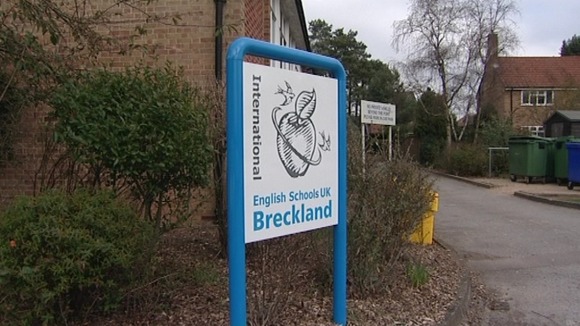 Nobody from the board of governors was available for interview, but the chair Kate Curtis sent ITV News the following statement:
"As Ofsted confirmed to Mr Smith, while there was no limit on the number of governors who could attend, the inspector suggested that usually only a small number of governors are expected.

"Once we knew about the Ofsted inspection we invited all governors to a meeting at short notice, to decide who would meet Ofsted. Unfortunately Mr Smith did not attend this meeting and so was not part of the process of choosing our delegation of governors.

"There was never an attempt made to exclude anyone. We were sorry that Mr Smith felt he could not continue as a governor. We thank him for his time as a governor and wish him well for the future."
– Kate Curtis, chair of governors

IES Breckland told ITV News they accept Ofsted's criticisms of their school but believe they are already making improvements and look forward to further inspections bearing this out.

Mick Smith has now taken his daughter Rayhonor out of IES Breckland and says she is making good progress at her new school.

READ MORE: IES Breckland placed in special measures by Ofsted