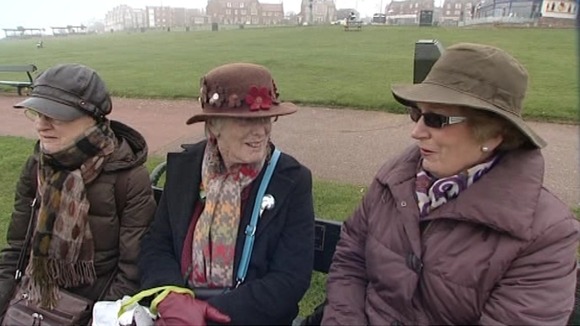 These three friends had hoped to swap the smog of London for some bracing sea air.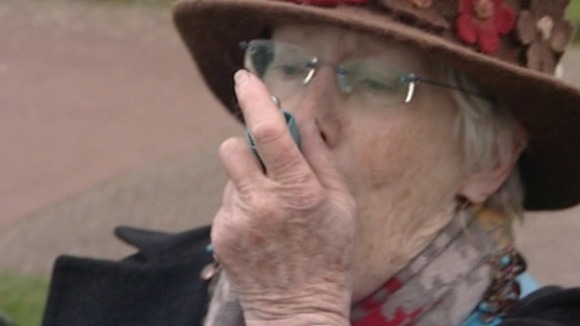 Instead they found Hunstanton in Norfolk under a pollution cloud too.
"Sunny Hunny", for once, not living up to its name.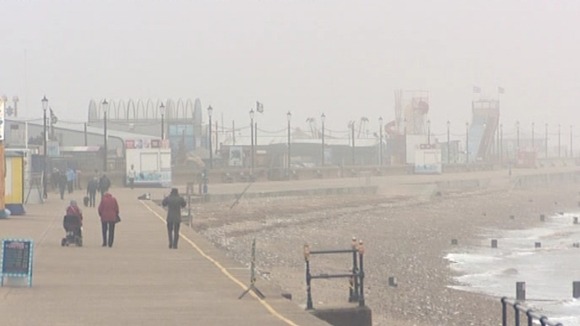 "I find it difficult to breathe deeply and then I am coughing a lot and my nose is itchy."
– Mary Tucker, asthmatic

Defra, the department for the environment, food and rural affairs, rates air pollution from one to ten - with one being the lowest.

Some parts of the region today reached the highest level, making the East one of the worst-affected parts of the country.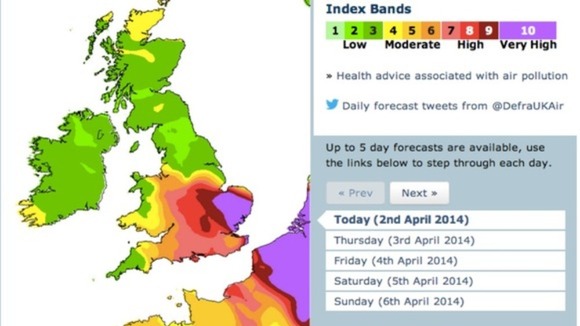 Alconbury near Huntingdon was under a toxic cloud. Peterborough too under a blanket of fug.
And you could barely make out the Dartford Bridge so thick was the smog there.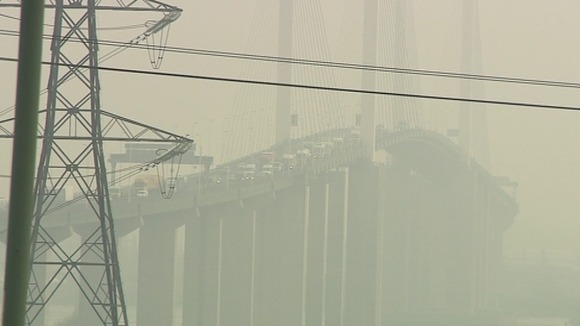 Health chiefs say the dangers shouldn't be underestimated.
"In Europe it's been estimated that many hundreds of thousands of people die per year because of the effects of air pollution, combined with pre-existing lung disease.

So it isn't trivial.

Over the next few days the risks are particularly high so the advice would be for people who can avoid it to stay indoors."
– Jurgen Herre, Respiratory Consultant, Addenbrooke's

High levels of pollution are expected to continue across East Anglia and the Midlands on Thursday.

But the air pollution is expected to ebb away by Friday.

Click below to watch a report from ITV News Anglia's Natalie Gray