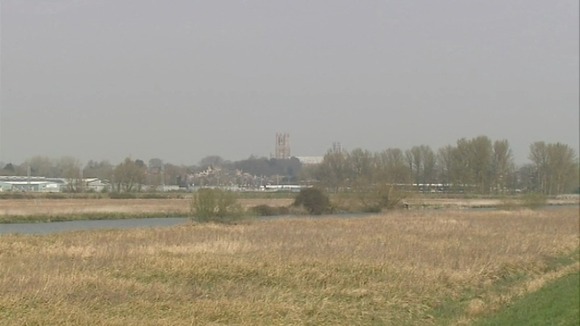 It's a view which opponents of a new bypass around Ely in Cambridgeshire claim will be lost forever if the road goes ahead.
Rising into the skies on this former island, the so called 'Ship of the Fens' is a landmark for miles around.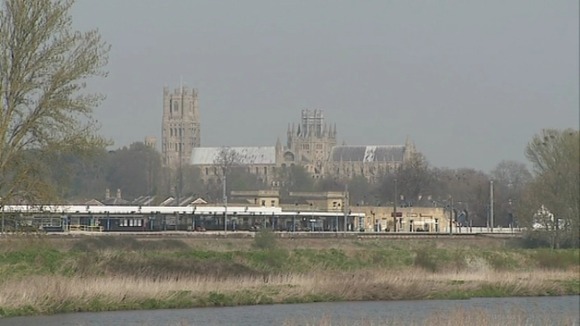 Soon though, there could be a new addition to the historic city skyline.
"Our concern is the setting of Ely Cathedral.

Ely Cathedral has been here for over 900 years, and it's had an integral relationship with the river and the Fens.

This bypass would sever that relationship."
– David Grech, English Heritage

Picture postcard this view might be, a new road would end the misery of thousands of drivers who face jams caused by a low railway bridge.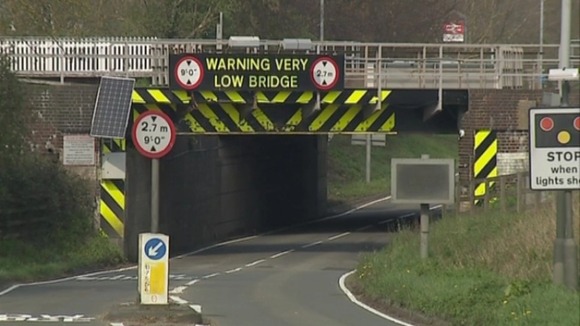 English Heritage says that the problem isn't so much the volume of traffic in Ely, but the fact that any vehicle over nine feet tall has to use the level crossing rather than the bridge underneath the railway.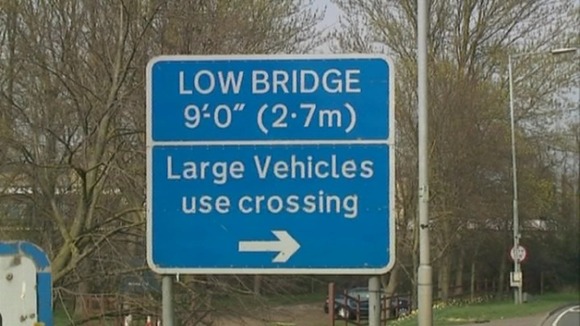 They say a much less intrusive option would be to simply lower the road under the railway line.
At busy times, queues of lorries tail back along the main road because the barriers are shut for 35 minutes every hour.
The area's MP says that can't continue.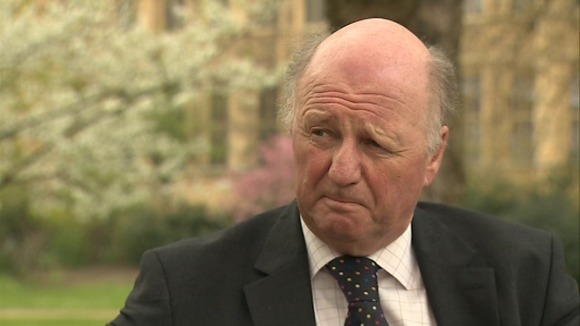 "At the worst times there can be a back-up of half a mile in both directions, including through the south of the city.

We know it's going to get worse because thankfully a lot more freight is going to go on the rail from Felixstowe to the Midlands, and it's all got to go across that level crossing.

We're looking at a closure of 45 minutes in every hour. The traffic will be impossible."
– Sir Jim Paice MP, South East Cambridgeshire (Con)

Plans for the bypass have already been approved by East Cambridgeshire District Council.

The County Council is now consulting on them until the 22nd of this month, with a decision expected some time in May.

Click below to watch a report from ITV News Anglia's Russell Hookey

Read more: Plans for a new £30 million Ely bypass receive council backing