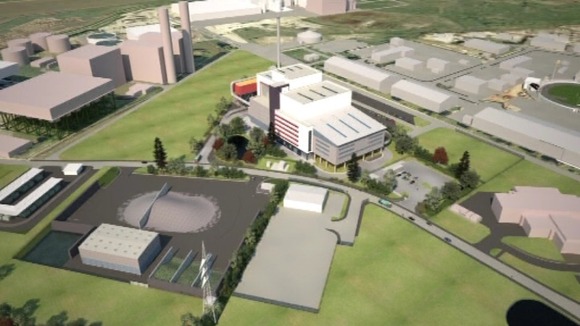 Norfolk County Council will today decide whether to scrap the planned £600m waste incinerator for the west of the county.
It's become an increasingly controversial project, and the council's Cabinet will vote on a proposal from officers that the incinerator be dropped because it's no longer financially viable.
Those officers say the Government withdrawing a grant for £169m and the Secretary of State yet to make a decision on planning grounds, leave the council with no option but to withdraw.
It faces £30m in compensation payments.
"Eric Pickles' lack of decision is the real game changer. The value for money from this contract is decreasing at a staggering £140,000 a day."
– Council leader, George Nobbs
"This is a wretched project. We're in a hole, let's stop digging now, We cannot afford not to terminate the contract now."
– UKIP leader Toby Coke

Conservative leader Bill Borrett - who was council leader when the contract was awarded - believes the incinerator should still be built.
"It still demonstrably represents value for money. The £30m paid in compensation was to be allocated to services across Norfolk"
– Conservative leader Bill Borrett

An extraordinary meeting of councillors is taking place this morning, with the Cabinet voting this afternoon.