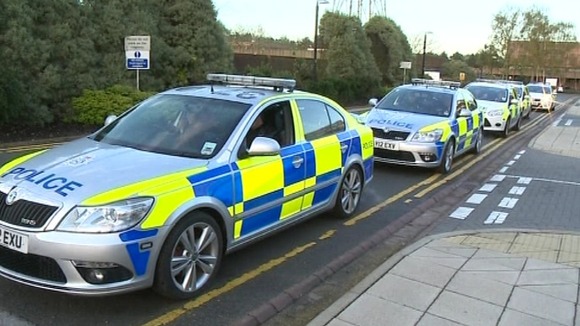 Police in Suffolk have carried out a series of dawn raids across Ipswich with the aim of smashing the networks supplying class A drugs in the town.
They were focused on criminals based in the capital but hoping to expand their multi-million pound trade to other areas of the country.
But police say the attempt to infiltrate the East won't be tolerated. A total of 19 people have been arrested.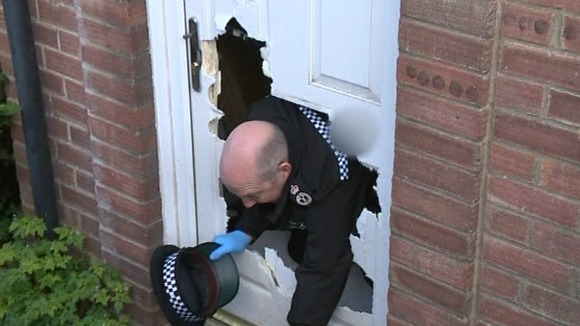 Officers wanted to arrested the two suspects in the flat as quickly and efficiently as possible. They were joined in the raids by Chief Constable Douglas Paxton.
Inside the flat officers found a crude looking machete and two samurai swords.
Detectives say the discoveries send out a stark message that far from being glamourous, the world of class A drugs is one of violence.
Two people were arrested on this raid. Police have spend seven months investigating a drug chain in heroin and crack cocaine stretching from London to Suffolk.
"Suffolk is a hostile environment for drug groups who come here. We don't want to see them here and if you do come here and peddle drugs you will arrested. And that's the stark reality for those who are involved in drugs supply."
– Detective Superintendent Steve Mattin, Suffolk Police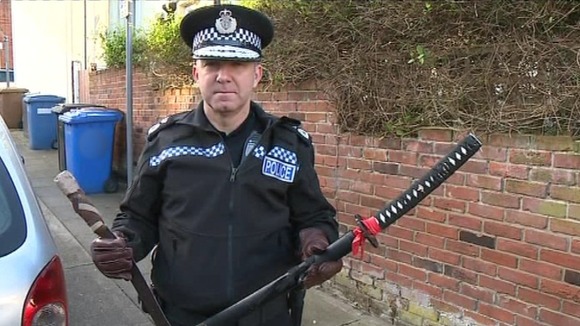 Suffolk's Chief Constable was on hand to oversee this raid and was happy to pose with the swords.
He says despite major budget cuts money is still available to mount operations like this.
"There's certainly plenty of resources left within Suffolk Constabulary to make sure we're on top of problems like this. The reality is the quicker we are to act on an issue like this then the less crime, the less disorder there is in the future and the less resource I have to apply to problems that are potentially getting out of hand."
– Douglas Paxton, Chief Constable, Suffolk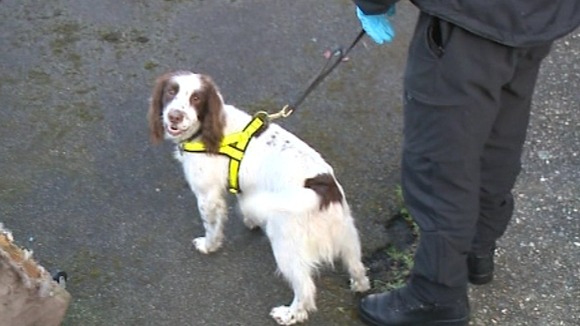 A specially trained dog was sent in to search the flat and garden for traces of narcotics.
Police were also looking for cash and mobile phones. Police say they are expecting to carry out more raids soon.