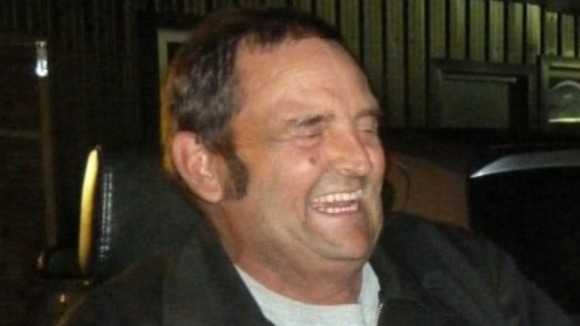 Family and friends have said farewell to a colourful character at the Santa Pod race track in Wellingborough.
Oogie Barrett lived just a stone's throw from the track, and was a huge fan of Hot Rods and drag racing. So when he found out he was dying of cancer, he decided a sedate final journey definitely was not what he wanted at his funeral.
He spent his life making people laugh and helping others. One of the biggest names on the drag racing circuit and if there's one thing Oogie Barrett did not want... it was a conventional funeral.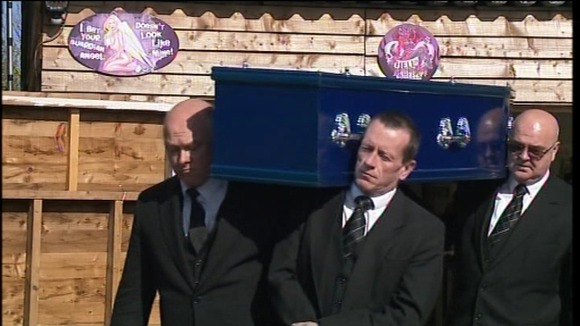 "He just wanted it Oogie style as it were so that's all the burn outs, the loud cars, the Hot Rods, the rock and roll music. Jo going up the back of the track on the pick up with him, he just wanted it the way he wanted it - you know he wasn't a religious man by any stretch."
– Mark Ashman, Family friend

Oogie died at 57 after a long battle with cancer. He lived alongside the Santa Pod raceway near Wellingborough.

He was a self confessed car nut, one of the most colourful characters at race events. Appropriate then that his open coffin should end up in the garage where he spent most of his time.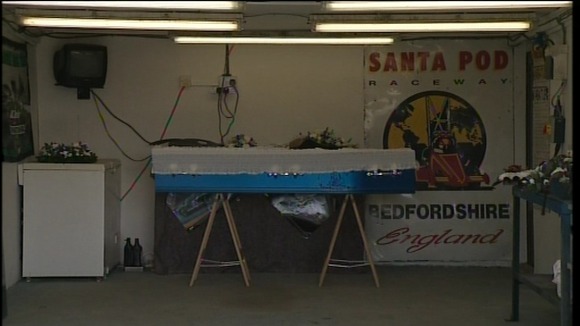 " I don't suppose there is anybody else that's better known then Oogie in the drag racing and Hot Rod world. Because he was such a huge character, everyone was drawn to him - there's Oogie and then there's everybody else really."
– Mark Ashman, Family friend

Oogie's partner Joanne was determined to carry out his last wishes and managed to find a funeral directors at Baldock in Hertfordshire prepared to help her.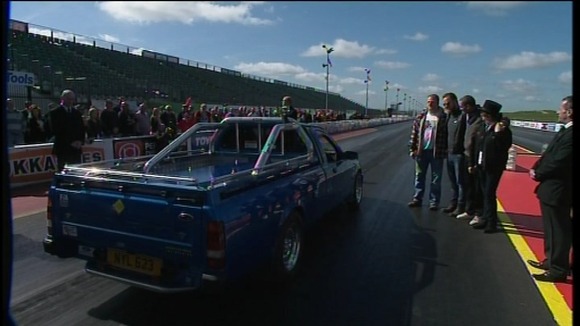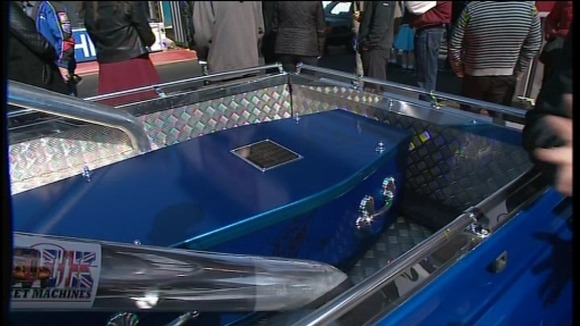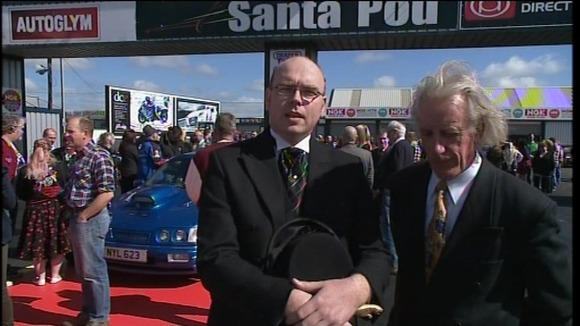 " We specialise in unique bespoke funerals for petrol heads and people that don't want the ordinary funeral."
– Grant Pinney and David Hicks, Funeral Directors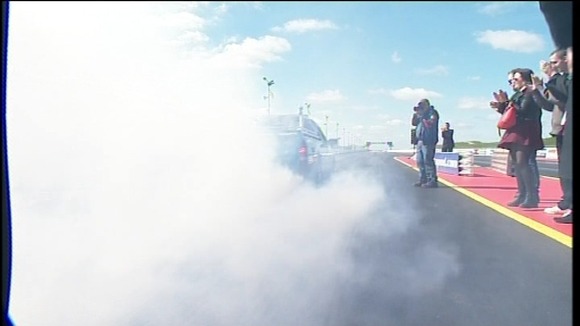 If anyone had a need for speed it was Oogie Barrett. His five litre V8 pickup providing a suitably swift exit. Several hundred friends and family celebrating his departure in the most appropriate way possible.
Accompanied by the sound of a screaming engine and in a haze of burning rubber this much loved local hero stuck two fingers up at tradition and ensured that even in death his sense of humour lives on.
Click below to watch Oogie's final farewell: