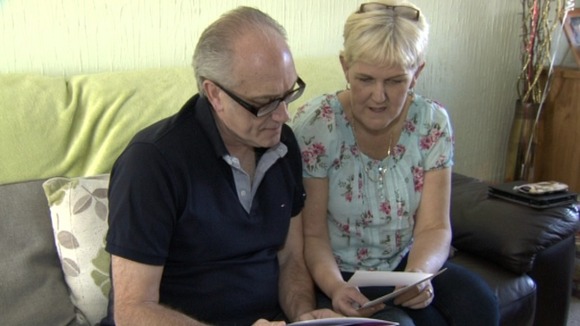 A couple from Norfolk have both been diagnosed with terminal cancer - within three weeks of each other.
It's a devastating blow but Ian and Jayne Lovewell from Norwich have vowed to live the rest of their lives to the full for the sake of their three children. Their youngest is just 12.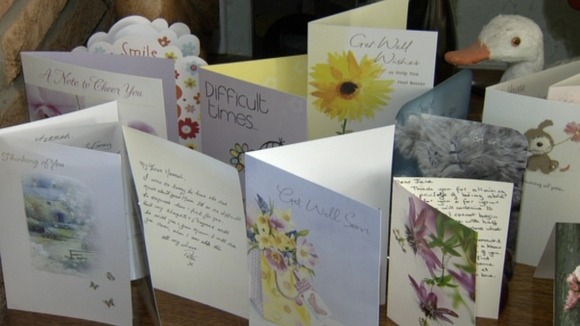 The get well cards keep arriving but Ian and Jayne Lovewell are unlikely to ever get well.
Ian was diagnosed first, a day after Jayne's 50th birthday in March. He has lung cancer which has spread to his brain and liver.
Within just weeks Jayne was told she had pancreatic cancer with the tumour spreading to her lungs.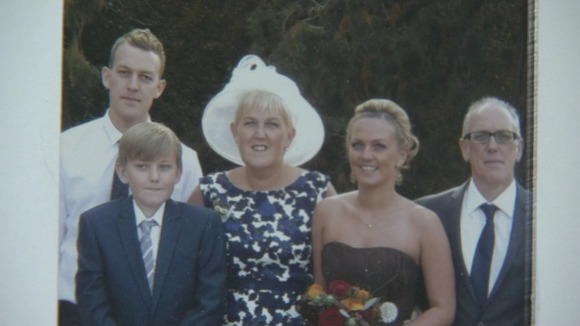 "Well it was bad enough finding out that your husband's got cancer and to come home and sit three children down in front of you and tell them that you Dad is quite serious and we've got to pull together and get him through it and then three weeks later to turn around and saying the same story but in this case of myself."
– Jayne Lovewell, Cancer patient

The couple have never smoked, rarely drink and have led healthy lives. So it's hit their three children hard.
"It just knocked us for six really. You never, ever think that both your parents are going to be suffering from it at the same time."
– Hanna Lovewell, Daughter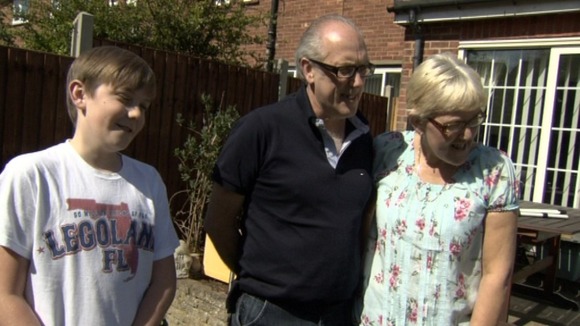 They do not know how long they have got but the are not ones to wallow. They have already helped raise £2,000 for the cancer charity the Big C and they are determined to remain positive for the sake of their children, particularly Mitchell who is just 12.
"I am not going to be glum. I want to live life to the full and as much as I can get out and as much as I walk, I drive. I want to do everything. I am not going to let this beat me to the end. I really am going to fight this big time.I am going to be here for a long while."
– Jayne Lovewell, Cancer patient

They have to keep going - their eldest son is getting married this time next year and they are both desperate to be around for the birth of their first grandchild.

In the meantime they are promising that their Pearl Wedding Anniversary in June is going to be be one heck of a party.

Cancer support services:

Macmillan Cancer Support:** Call free on 0808 808 00 00, Monday to Friday, 9am to 8pm.

Cancer Research UK: Speak to a nurse 0808 800 4040 Switchboard 020 7242 0200

Big C: Tel: 01603 619900 Email: enquires@big-c.co.uk