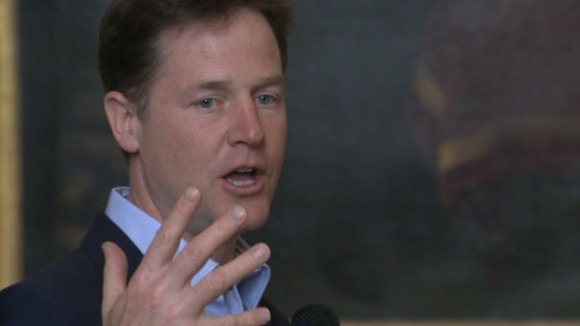 It's the big political question: Are we better off staying in Europe or out of it?
Today, Deputy Prime Minister Nick Clegg was unashamedly pro-European as he launched the Liberal Democrats manifesto for the European elections in Colchester.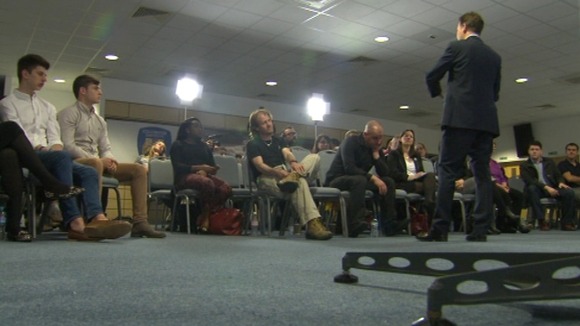 He says he's "loudly and passionately" standing up for staying in the EU.
But admits it won't be easy to convince voters.
"However many people may not like what you say or may not accept what you say, you cannot win an argument unless you have an argument.

At least the Lib Dems have the guts to have this argument and the courage to say it isn't in the country's interest."
– Nick Clegg, Leader, Liberal Democrats

Given the chance to question Mr Clegg at Colchester's Weston Homes Community Stadium, those living in the town chose to ignore Europe and once again brought up tuition fees.

The debate got particularly heated at one stage, with one audience member accusing Mr Clegg of "lying to the electorate."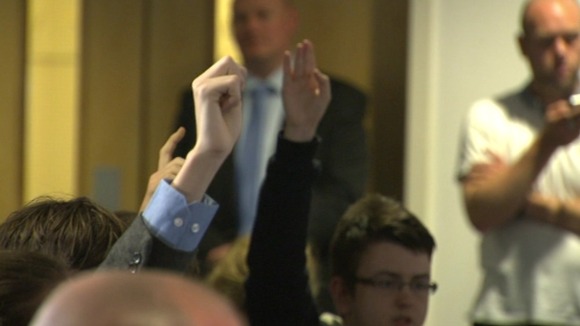 "How can you justify being in government whilst you have essentially, dare I say, continually lied to the electorate regarding university tuition fees?"
– Audience member

Only one of seven MEP's in the East is a Liberal Democrat.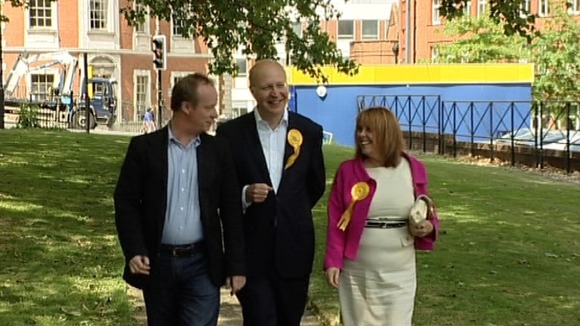 Voters have 29 days left to decide if that number goes up or down.
Nick Clegg says that the fight is on to stay in Europe - he says you have to be in it to win it.
Click below to watch a report from ITV News Anglia's Kate Prout
The other parties standing in the Eastern constituency for the European Elections are the Conservatives, Labour, the Green Party, UKIP, the BNP, and the English Democrats.