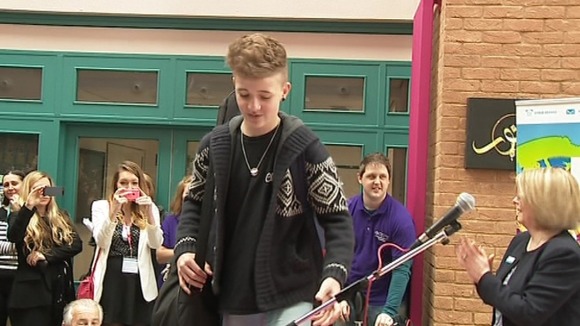 A Milton Keynes paper boy who is the latest hopeful to appear on ITV's Britain's Got Talent, had a warm welcome as he returned to Milton Keynes College to perform.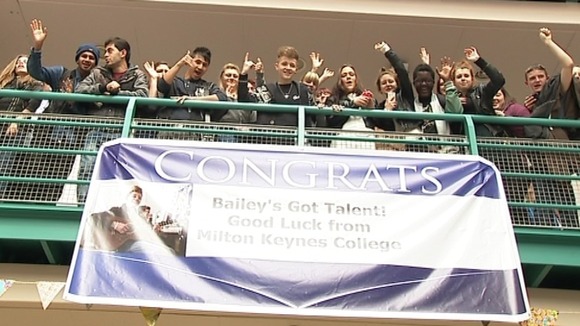 Bailey McConnell was met by crowds of fellow students as well as friends when he arrived at the college ready to perform.
Bailey wowed the judges on last Saturday's show when he performed a song he'd written himself.
Click below to watch Bailey's performance on Britain's Got Talent
He got three yes votes and easily went through to the next round.
At Milton Keynes College, Bailey was faced with dozens of requests for photographs to be taken, especially 'selfies'.
The 15-year-old happily posed for the camera.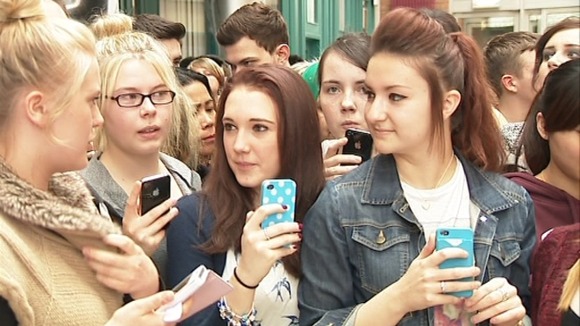 "It's been crazy, everybody has been asking me for 'selfies' at the college and everything, I'm speechless about the overwhelming support."
– Bailey McConnell

Today, ITV News Anglia's Emily Knight went along to meet Bailey and couldn't resist joining in with the fun.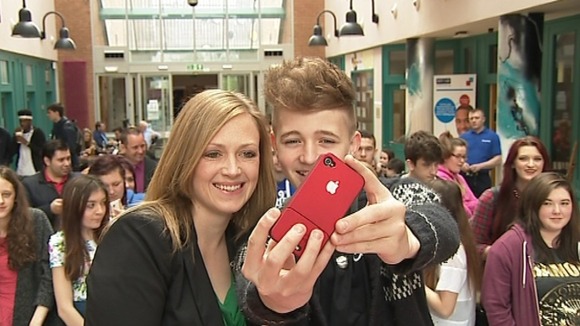 Click below to watch a report from ITV News Anglia's Emily Knight