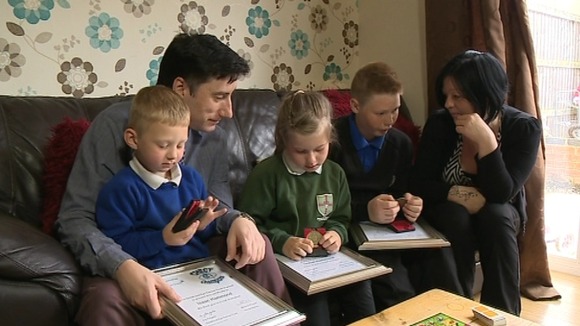 A seven-year-old girl from Norfolk who had an eye removed because of cancer has been recognised for her bravery.
Isobel Hammond from Dereham was diagnosed with retinoblastoma in 2010 and now has to wear an artificial eye.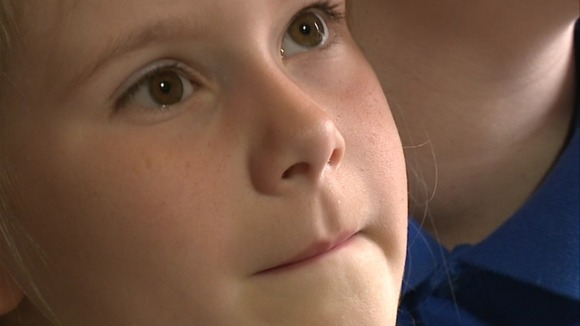 Retinoblastoma (Rb) is a rare form of cancer which affects the retina of children predominantly under the age of six years.
Statistically it affects 1:20,000 live births each year. This can also be expressed as 50 cases a year or about one child a week in the UK. It represents 3% of childhood cancers in the UK.
The signs of retinoblastoma include (a) the appearance of a whitish light bouncing back out of the eye, like a 'cat's eye' caught in the light. It is often noticed in photographs where flash photography has been used. One eye will appear red, the other white.
There can be other reasons why this reflex occurs but it is always best to get it checked out (b) a squint is sometimes present (c) the eye can look sore or swollen (d) there can be a change in colour of the iris (e) a deterioration in vision, or (f) the absence of red eye in a photograph in one pupil.
Isobel has been officially declared a champion by the Childhood Eye Cancer Trust (CHECT) and has been awarded a special medal and certificate to honour her courage.
"It was pretty scary and I thought I was going to die but I'd like to thank all those who've helped me get better."
– Isobel Hammond

Click below to hear from Julie Firth from the Childhood Eye Cancer Trust

Her two brothers have also been given the awards, as acknowledgment of their part in helping the family though a very traumatic time.

Isobel's mum Sara describes her older son Stephen as 'my rock' for what he's done in coping with the family's emotional turmoil and keeping everyone positive.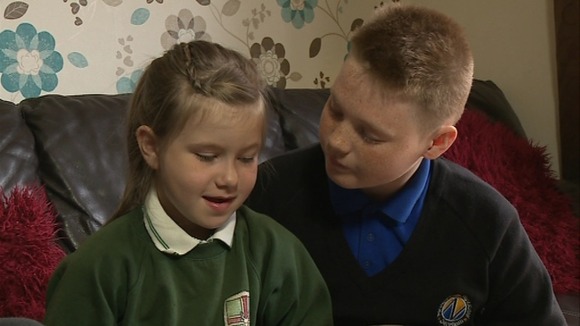 There were fears his four-year-old brother Isaac may also have cancer of the eye, but he's been given the all clear after an operation.
"She's a very special little girl. I was worried she might to deal with some unfortunate comments when she started at school, but she just stood up and said 'I'm Isobel, I've had an operation and now I've got a magic eye.'

I'm so proud of her."
– Sara Hammond, Isobel's mum

Also recognised by the Cancer Trust is eight-year-old Leah Banning from Cromer in Norfolk.

She provided great support to her younger brother Max who's five and who was diagnosed with cancer in his left eye when he was just one.

Click below to watch a report from ITV News Anglia's Malcolm Robertson