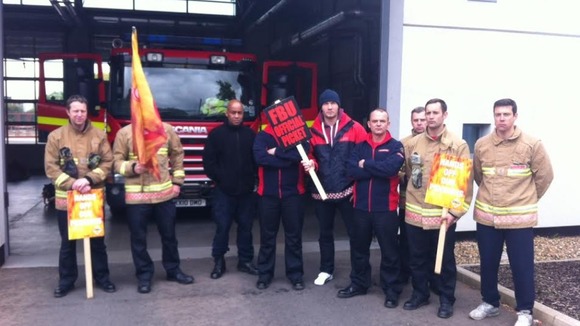 Firefighters around the region have walked out this lunchtime in a fresh strike as part of their long-running dispute over pensions.
Members of the Fire Brigades Union are staking a series of strikes over the bank holiday.
They walked out for 5 hours today and will also be on strike between 2pm tomorrow and 2am on Sunday, and between 10am and 3pm onSunday, forcing fire authorities to make alternative arrangements for fire cover.
It is purely the failure of the Government to present revised proposals that has led to these strikes. Now the Government is walking away from talks.It is utterly irresponsible.
– Matt Wrack, FBU general secretary
It was the union executive's decision to call this strike that effectively ended its discussions with the Government.
– Spokesman for the Department for Communities and Local Government

Fire chiefs across the region have urged people to take extra care with barbecues over the weekend