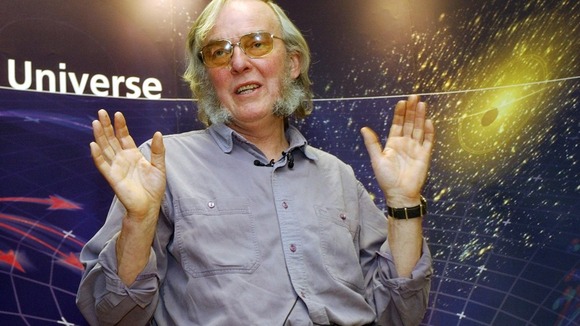 Leading scientists have paid tribute to Colin Pillinger, the "eccentric professor" who failed to land a British spacecraft on Mars but inspired a generation.
Prof Pillinger, the driving force behind the Beagle 2 mission, died aged 70 after suffering a brain haemorrhage while sitting in his garden.
A short statement from his family said he passed away "peacefully" at Addenbrooke's Hospital, Cambridge, and referred to "this devastating and unbelievable time".
Despite a long and distinguished career in planetary science, Prof Pillinger will always be remembered for Beagle 2 - a very British space mission largely funded by private money.
The tiny craft was supposed to land on Mars on Christmas Day 2003 and search for signs of life. But contact with the probe was lost soon after it separated from its European Space Agency (ESA) mothership Mars Express on December 19.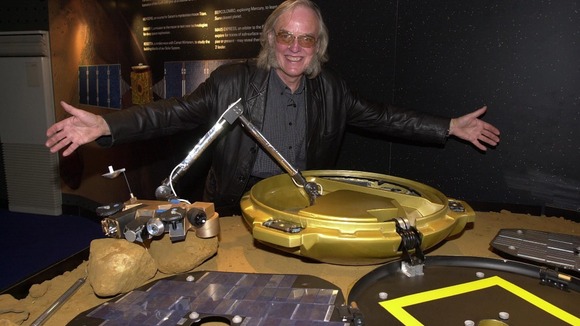 Colin was one of our leading planetary scientists. He helped the Open University to become a leading research centre in planetary and space science.

He studied lunar samples earlier in his career, but is of course best known for the Beagle project. This was a failure, but a heroic failure. Several far more expensive and elaborate Mars missions failed, and he deserves huge admiration for the way he cobbled together the funds for this project against all the odds, inspiring interest and enthusiasm along the way.

He was of course a character - an archetype eccentric professor. His sustained efforts as a communicator, both live and on radio and TV, continued despite failing health in his later years. He was committed to space exploration, and to its broader role in science education.

Most people welcomed a man who described these matters in simple language and a West Country burr - a welcome contrast to the typical Nasa functionary speaking in acronyms.

All space enthusiasts have reason to be grateful to him, and will miss him.
– Lord Rees, the Astronomer Royal
professor of planetary geosciences at the Open University, said: "If not for Colin I doubt if I would have migrated from geology to planetary science.

"He invited me on to the Beagle 2 team because he realised he needed a geologist to advise on the landscape and the rocks that would be seen by Beagle 2's camera, and to contribute to discussions on how to prioritise the analysis opportunities within range of the sampling arm.

"He had tremendous enthusiasm and motivation, and drove the project forward in way that no one else could have done."
– David Rothery, Beagle 2 scientist & Open University

Imran Khan, chief executive of the British Science Association, said: "Colin Pillinger was a true ambassador for science. Not only did his work capture the public's imagination, he was incredibly warm and generous with his time, especially in inspiring younger generations of scientists to follow in his footsteps.

"I'm sure the thoughts of everyone who had the privilege of meeting him will be with his friends and family at this time."
Shocked and saddened to learn of the death of Professor Colin Pillinger.
– European Space Agency

The Beagle 2 mission was estimated to have cost £50 million, with £5 million contributed by the UK government and £9 million by the ESA.

After the mission's failure Prof Pillinger spoke of his frustration and determination to see his dream of landing British technology on Mars come true, even after being diagnosed with primary progressive multiple sclerosis.

Prof Pillinger gained a PhD in chemistry from Swansea University in 1968 before becoming a research fellow at Cambridge.

He began his career at the American space agency Nasa, analysing samples of moon rock on the Apollo programme.

In 1991, he was appointed professor in interplanetary science at the Open University. He was awarded the CBE in 2003.

Prof Pillinger is survived by his wife Judith and children Shusanah and Nicolas.
It is with profound sadness that we are telling friends and colleagues that Colin, whilst sitting in the garden yesterday afternoon, suffered a severe brain haemorrhage resulting in a deep coma.

He died peacefully this afternoon at Addenbrooke's Hospital, Cambridge, without regaining consciousness.

Please feel free to pass this message on to others who knew Colin, but we ask that all respect our privacy at this devastating and unbelievable time.
– Family Statement